TRACK REVIEW:
Allegories (Ft. MEAGHA)
Evaporate
9.5/10.0
Evaporate is available at:
https://www.youtube.com/watch?v=xvIKp3UgVyg&feature=youtu.be
RELEASED:
26th February, 2015
GENRE:
Synth.-Pop
COUNTRY OF ORIGIN:
Canada
OKKKKKKKKAAAAAYYYYY…
This one might be a bit brief.  A lot of acts (come to me) fully armed: biography in place; photos a-plenty- gig information and what have you.  Today: I am going to have to make assumptions (without padding this review too much).  Allegories do not exist (their 'official website' says as much) – to the extend they are unknown quantity.  Like Daft Punk, you are looking at a duo: there is no background information; few images on hand- everything is very much under wraps.  What I do know- I think anyway- is that they are an Ontarian band: an area of the planet that comes to my attention a lot (what is it about Canada and this blog?!).  The duo is a relatively new configuration- having released one song previously- and are building up quite a head of steam: in small part due to their sense of mystique and anonymity.  I am ambivalent- and go back and forth- when it comes to 'detail' and music: whether it is good to give a lot of information away; a mistake to be too aloof.  In a social media age- where you have to be forthcoming to such a degree- it is always smart giving (the general public) plenty of insight: where you come from; who inspires you- although some do take this concept a little too far.  We do not need to know EVERYTHING about a musician- bowel movements; food habits etc. – yet we need to know something at least.  Allegories let their music do the shouting: it would be nice to gain some insight (into their work and background).  Perhaps- when they start hitting their stride- they will be a little less coquettish: open up a little and give something away.  As it stands, the guys are a slight gamble: which makes their music very exciting.  If you have strong songs- which they seem to have already- then you need not sweat stuff (like biography etc.)- they have the musical balls to make their point heard.  At the moment (in 2015) the lads are starting to build their fan-base: the social media numbers are climbing modestly; the reviews are starting to come in.  The mask-wearing mystery men of Allegories want to keep people guessing: perhaps they find the business of music-making more essential than personal revelations.  On this occasion- for the song Evaporate– the too-cool-for-school innovators have drafted in MEAGHA: someone just as fascinating (as the chaps themselves).  Her Twitter account (is recently back up) and gives few personal insights- she sounds like a fascinating character, no less.  Annoyingly beautiful; striking body art; one hell of a voice- and a likeable, vote-winning personality.  Whether she resides in Canada (I cannot gleam that from Twitter) is unknown- she is sure to be in our thoughts (in years to come).  The bond- formed quickly and efficiently- is natural and striking; one presumes there is a little history/understanding between them- Evaporate shows a seamless and tight-knit understanding.
Funny Way of Loving You (is Allegories') previous track- the first outing for the twosome.  Building and swirling- from the off- the song instantly makes a mark: designed to get inside of your head (with the initial beats).  Dreamy and hypnotic; dark and pressing, the composition is a rich and detailed one: yet sounds effortless and loose.  When the vocal comes in, it is relaxed and seductive- a sound fans of The National would admire.  Whilst the vocal (is not as sonorous and deep) as Matt Berninger's, it is a sensual and seductive tone- that perfectly augments the music.  Counterpart of the (insistent and crackling backing) the vocal is an ice-cool and reflective thing: our hero reflects on a love (of a different kind).  Looking back at mistakes and missteps- midst the aural shower of electronics- there is regret and introspection; humour too- whilst the song's theme is original and perfectly delivered.  An impressive and confident track, it shows (the boys of Allegories) are bold and fearless; steeped with natural ability and intuition.  For such a memorable debut cut: it would be hard to top it, surely?  With Evaporate, it seems like they have (done just that) – and improved on their tremendous start.
Evaporate begins with clatter and bubble: dream-like swathes and echoed vocals; blending beautifully in harmony.  Wasting no time in making its mark, the track (puts me in mind of) the likes of London Grammar and FKA twigs.  It has the former's breathy and entrancing allure; the latter's sharp and exciting edge- combined to create something urgent and passionate.  Imagining Hannah Reid (London Grammar's leading lady) stepping towards the microphone, the listener is intrigued (and left curious)- how the song will develop.  MEAGHA speaks of "everything that's closed…to me": imploring to a (focal figure) to offer some guidance and support- her voice awash with ache and longing.  Whereas the composition is ripe, receptive and busy- employing layers of notes, synths. and undertones- the vocal is a restrained and relaxed beauty: wonderfully contrasting against the composition.  MEAGHA has an alluring and breathless sigh; a voice that sounds both fractured and headstrong- making sure each word resonates and affects.  Imploring (her man and hero) to "kiss me": there is a sense of a woman who yearns for affection; a sense of satisfaction is required (a desire to be fulfilled).  Never expressing the sentiments too whole-heartedly and heavy-handed, the vocal is a serene and flowing breeze- putting me in mind (of some of) FKA twigs' current sounds.  Enraptured (by the music around her) our heroine comes more into focus- her voice sharpens and spikes.  Keeping that ethereal and ghost-like whisper in the mix, the voice starts to stand up: become stern and attentive; making sure the words and understood and emphasised.  Addressing her anonymous other, MEAGHA asks why (are they so familiar) with each other; there are questions and doubts- that desire seems to be palpable and overwhelming.  As the storyline goes on, the composition keeps evolving and moving: tiny little details come into view; there is so much to hear and absorb.  Not contended to project a lazy and one-dimensional electronic soundscape, the boys infuse so much attention and work (into their sound)- forgoing the trend of lazy and unimaginative compositional work (so many of their contemporaries favour).  Whilst it does remind me of some of (our finest Electro.) acts, it is very much their own beast- following off (from where their previous track) left off- a natural step and progression.  MEAGHA seems a perfect fit: her voice the natural light that guides Evaporate.  Not just sensual and sensitive, the voice rises and peaks- the high notes and crystalline and delicate; her most impassioned moments belt out with pure force and emotion.  A singer with mobility and huge range; there is no second-fiddle here: not a collaborator who is there to merely provide some vocals (to benefit an artist's composition).  MEAGHA showcases her full range of tricks: she perfectly fits into the song; making sure her voice perfectly complements the (music around her).  Before the 3:00 marker, she is at her most bird-like: her high-pitched coo stirs and glides.  Vocal lines blend (and interact): powerful rises meet with swooning moments; she intersects inside her own voice, adding layers and beauty to Evaporate.  The composition itself never relents or slows: it mutates and evolves with ease: ensuring the listener is always keeping one eye on the foreground; one to the background.  The final minute (or so) provides a little bit of a dummy: you think the song is coming down to land (it starts to fade away a bit).  Just as you are ready to relax, it builds back up- coming off the back of some very delicate and beautiful compositional notes.  Presenting some urgent clatter; tribal percussion; street-wise clatter (and some dizzy sounds) the outro. Is a perfect final- bringing Evaporate to a memorable conclusion.  I have mentioned the likes of London Grammar and FKA twigs- this track has more in common with the latter.  In a musical sense, you can definitely draw parallels- let's not forget FKA twigs was nominated for a Mercury Prize- which is very impressive; a popular and in-demand sound.  The innovative duo has managed to cram a lot of life, love, lust and force (from their composition): created something quite charming and beautiful.  It would be terrific to see more songs like this (appear on an album or E.P.).  A slightly different animal (to the last endeavor); Allegories prove what an inventive and wide-ranging talent they are: everything they come up with seems so natural and effortless.  It is the details and depth that impresses most: the care they put into their sounds; the subtle little diversions (few of us may notice at first).  Were it them singing (and meant in no offensive way at all) the track may not have been as memorable- it (is a song) that cries out for a female voice.  Clearly keen to select the RIGHT voice, MEAGHA is the perfect Siren- a singer I would like to hear a lot more from.  Not just your average throw-everything-into-the-mix-and-hope-for-the-best singer (like so many out there) she is a vibrant and stunning talent- and surely must rejoin with Allegories in future days.  Sexy and vibrant, shy and vulnerable: she is a voice that can do just about anything.  Perhaps not as cloaked as her colleagues, I would encourage MEAGHA to put out her own music: get into the studio and let the world discover that gripping voice.  For now, the two sides come together to give us something quite of-the-moment- Evaporate certainly does not fade from the mind.  What is in store (for both Allegories and MEAGHA): who knows, eh?  MEAGHA has clearly enjoyed her time with Allegories- from what she relates on Twitter- so let's not rule out (them working together down the line).  Evaporate is a song for here and now: something that is perfect for spring night; the dream of summer and all it could bring- a song we all need to hear.
After investigating Evaporate– and Allegories at their strongest- I am excited for their future: let's hope they expand their social media accounts (gives us a bit more personal information and background).  Their music is (indeed fantastic) and hopefully they (with MEAGHA) will come to the U.K. – there are crowds waiting for them.  In our scene- over here at least- there is a dominance of Pop and Rock- Synth.-Pop is not a genre as popular (as it should be).  Artists like Allegories should be embraced more: their sounds and style is ready-made for summer; capable of uniting dancefloors- turning bad moods (into good ones).  Canada is knocking at my door- there are plenty of great musicians out there- and showing themselves to be (one of the most) fervent music nations out there.  MEAGHA is a voice (and talent) that deserves greater exposure: a stunning and scintillating singer with a big future.  Whether the two parties collaborate in the future- or work solo- is anyone's guess: they should definitely conjoin again.  What more is there to say?  Evaporate is a memorable and incredible slice of Electro.-Pop: a song that could soundtrack clubs and dancefloors (and invigorate crowds).  Let's hope the camera-shy Allegories succumb to popularity: crank out some new music as soon as possible.  They are musicians that have a great (and original sounds): capable of gaining popularity beyond their native land- a sound that is universal and nuanced.  In a music scene (with more than enough bland and vague sounds) it is refreshing to come across something fresh and alert: music that demands attention (and repeated plays).  Whether you are 'for' or 'against' (scant and thin online portfolios) it is the music that stands the test of time- and the most important facet.  On the evidence of Evaporate, the Canadians are on a surge…
LONG may it continue!
________________________________________________________________________________
Follow Allegories:
Facebook:
https://www.facebook.com/allegoriestype
Twitter:
https://twitter.com/allegoriestype
SoundCloud:
https://soundcloud.com/allegoriestype
YouTube:
https://www.youtube.com/channel/UCVMytTN8jv35W7StKn7gTPw
 ___________________________________________________________________________
Follow MEAGHA: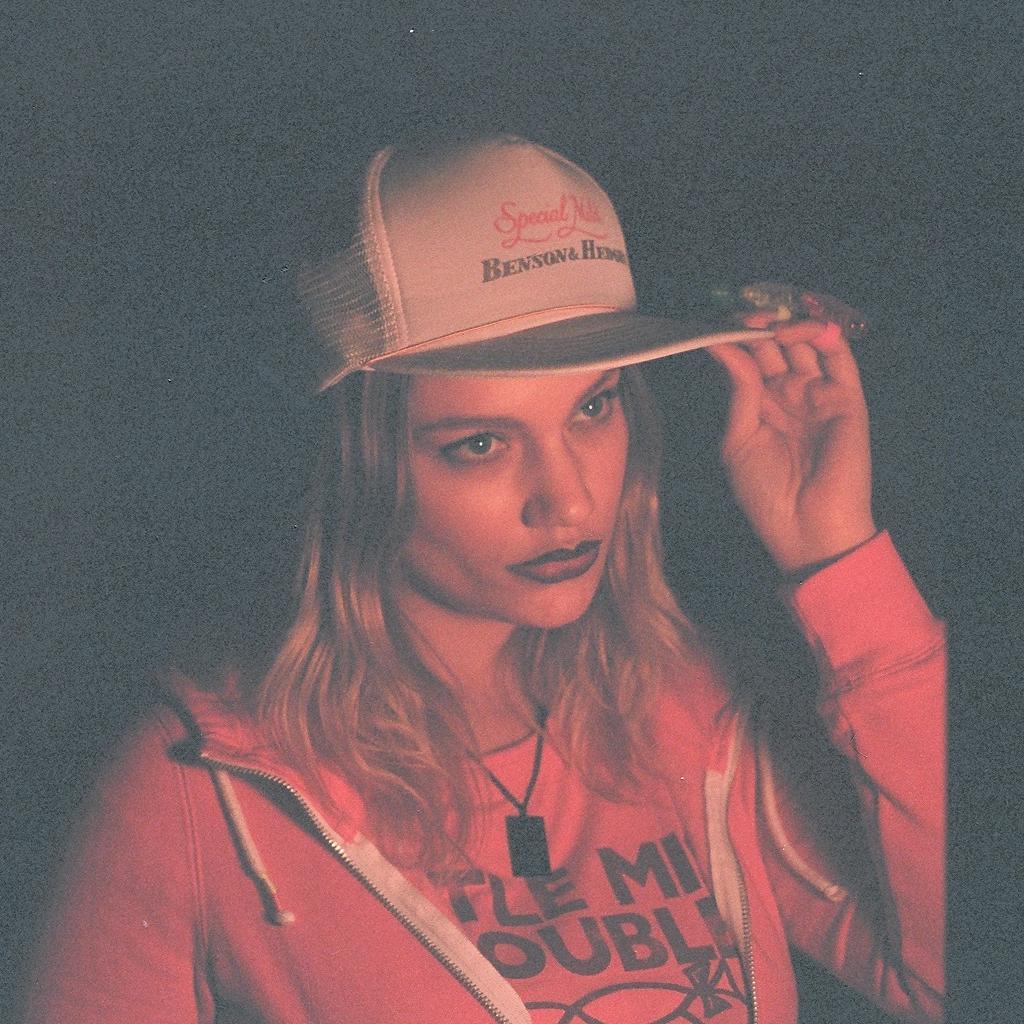 Twitter: