TRACK REVIEW:
Princess Nyah
Champion
8.8/10.0
Champion is available via:
https://soundcloud.com/princessnyah/champion
GENRES:
Dance/Hip-Hop
___________________________________________________________________________
In a music scene with few original players and intentions, Princess Nyah is a bold and stunning artist.  Mixing confident and evocative shades of Destiny's Child with Foxy Brown and FKA twigs- she is an artist that demands respect.  Champion is a stunning cut that hints at a very bright future indeed.
____________________________________________________________________________
MUSIC seems not to get any fairer or easier to…
Deal with.  Just as I type, I am haunted by the weight music (puts on shoulders); how dreams can be crushed and unrealized- how the finest and brightest musical talents struggle to meet their expectations and ambitions.  It is always sad and upsetting when superbly bright and eager musicians decide to call things quits- lambasted by expectation and reality, they hang up their microphone (for good).  I can understand the reason behind these trends: why some musicians feel they cannot keep pushing and striving.  With so many humans being crammed into the world; so many new acts emerging (by the week)- there is precious little room for maneuver.  I love music and all the possibilities it provides- I feel not enough is done to encourage those that deserve kudos and true success.  Give these facts; one wonders how the successful succeed- what makes them stand apart (from the masses of young hopefuls).  Perhaps it is down to some luck and soft positional bargaining- maybe the public are kinder to some musicians.  Whatever the reason behind this phenomenon, I know this much- it isn't fair.  Not even close.  It is worrying that so many acts are buried and overwhelmed.  I suppose there is nothing much that can be done; when the numbers keep rising- as they do- what is one to do (in order to ensure equality and fair community)?  One of the great things (about music) is the acts that come through and evolve- keep going between releases and see their stock rise.  In addition to having a distinct and popular sound (the successful elite) has a never-say-die attitude- the spirit to keep going through the tough times.  So many great bands are starting to emanate (from new music's circles)- the solo act always has a tougher time of things.  There are no band members to help shoulder the workload- I know I have covered this subject a number of times- and no way around the realities of the task at hand.  I am filled with admiration for the lone star- those that go out into the music world by themselves.  It takes a hell of a lot of fortitude and guts (to even take the first steps); a bag-load of nerves and determination- a thick skin and a fungible calendar.  My featured artist is one of a few that has managed to keep growing in stature- having faced some (slow early days), she is among one of the most promising Hip-Hop/Dance artists in the U.K.  I have another point to raise, but for now, shall introduce Princess Nyah:
"Talented. Ambitious. Driven. These are just some of the words that spring to 
mind when seeking to describe UK music's brightest new star, Princess Nyah.
Whether she's laying down the vocals on a club anthem, rapping over a Hip
Hop beat, being the boss of her own clothing label or cutting deals with
industry execs, Princess Nyah is an artist and a businesswoman who is
destined for big things. After the phenomenal success of her smash hit,
Frontline Nyah is ready to take on the world with her new single ʻCrazy', her
new EP Destroy & Rebuild, and an even greater determination to make her
music dreams a reality.  Nyah's desire to perform manifested itself at an early age. After winning a
local dance competition when she was just six years old, Nyah's mother
recognised her daughter's natural talent and encouraged her to develop it. ʻI
think that's the first time my Mum noticed that I was really into music. After I
won the dance competition, I started going to classes at Sylvia Young Theatre
School on the weekend. At school, I starred in every cabaret there was.'
As Nyah grew older, her passion for music developed alongside her other
great love in life: fashion. ʻIn school, I did art and textiles, because I wanted to
be a fashion designer.' But, eager to pursue a career path that would enable
her to provide financial support her single mother, Nyah put aside her creative
ambitions at college and chose to study media. ʻI wanted to do performing
arts, but my mum didn't think I'd be able to get a job. So I half-heartedly
started a media course.' But Princess Nyah is not a woman who does ʻhalfhearted
' very well. With characteristic boldness, she soon made the decision
to drop out of college and started working full-time.
Ironically, it was at this point that her creative streak re-emerged and she
began to embrace music once again. With the help of UK producer Def1,
Nyah ventured down the path of songwriting for the first time. ʻDef1 was
rapping and making Hip Hop music and he helped me to get started.' At the
same time, Nyah also rediscovered her natural gift for performing and became
Def1's on-stage hype girl.  Like any true music-lover, Nyah's passion was never limited to just one genre.
A life-long fan of Hip Hop, Nyah soon developed a real love for dance and
house music and began taking regular summer holidays to the Mediterranean
party islands. ʻI went to Ayia Napa one year with one of my best friends and I
heard ʻTell Me What It Is' by DJ NG ft. Baby Katy (now known to the world as
Katy B). As soon as we got off the plane, we just threw our stuff down and
went to straight to a club and we could just hear this bassline. It was the first
time I heard the song and I fell in love.'  Nyah returned to the UK determined to start making the kind of hypnotic club music that she had danced to in Ayia Napa. ʻWhen I came back, I knew I
wanted to try something different. I was driving home from work one day and I
just started singing this hook in my car. So I called Def1 straight away and
said ʻI've got any idea.'   That idea was Frontline, a track that would become one of the biggest club
hits of 2009. A relative novice to the ins and outs of the music industry, Nyah
drew upon her innate business intuition to ensure that the track was played by
the right DJs, in the right clubs, and on the right radio stations. ʻInitially, I burnt
just five CDs. There was a big rave coming up where I knew Marcus Nasty
from Rinse FM would be playing, so I went down there with my CDs and gave
him one. It just had ʻPrincess' written on there with my telephone number. The
next day he rang and told me he loved it. Thanks to Marcus, a lot of people
started calling me for the track. He basically pioneered the record through
hammering it in the clubs and on Rinse FM. I ended up recording over 100
specials for DJs on stations across the UK, and it went on the 1Xtra playlist.'
Buoyant from the success of Frontline, Princess Nyah wasted no time in
throwing herself into her music, and released her self-funded debut E.P. Diary
Of A Princess, which included the follow up club smash Hooligans, with
Ghettz and Griminal on the remix, and Butterflies.
Besides working with notable MCs such as Wretch 32 and Wiley, Nyah
worked with one of the UK's most prolific producers, Donaeo to help incite the
clubs once again with the remix of Party Hard, another UK club anthem.
Fast forward just a year and Nyah has not only recorded an explosive official
remix of Major Lazer's party anthem Pon De Floor but is also adding the final
touches to her first album, the aptly titled Patience and Persistence. Diverse,
vibrant and bursting with energy, the album showcases the best of Princess
Nyah's music, as well as herself. ʻI grew up on Hip Hop so that's been a really
strong influence, due to my Jamaican heritage there are lots of dancehall
influences on there, too.'   As well as working with long-time collaborators Ill Blu, Princess Nyah has
teamed up with legendary UK producer DJ Wonder, True Tiger & Terror
Danjah to create an album that ultimately ʻ…reflects my love of house and
dance. I wouldn't describe it as dance music per se, it's a more a reflection of
my influences, the English club experience, which varies depending on where
you come from.'  At the same time, Nyah has continued to develop her clothing store Binghi's
Boutique, as well as launching her label RoyleTease Records, , and
mentoring young women interested in entering the music industry. It's a
lifestyle that many would find exhausting, but Princess Nyah sees it all as part
of the bigger picture. ʻI think that it's really important, not just as a female but
as an artist, to understand what it is you're doing and your main objective.
You need to be in control of your own direction and destiny, it is very easy to
get lost. I know where I'm going, I know where I'm headed. Patience and
Persistence are the keys to success.'
Like contemporaries RKZ, Princess Nyah has an entrepreneurial spirit- that restlessness that means she insinuates herself in multiple realms of life; takes the effort to benefit (as many as she can).  She knows how much patience can pay off- what it takes to achieve your goals and ambitions.  Having started from humble backgrounds, the young heroine has come on leaps and bounds- growing and evolving with every new release (and year).  Complete and armed with music that is original and distinct- Princess Nyah is going to be a serious name to watch.  Stations and venues around the capital have attuned themselves to her dizzying arrays and multitude sounds- the sort of music that does not come around that often.  As much as the God Particle could wipe out the universe- according to Professor Stephen Hawking- apathy and ill-education can destroy the music universe.  Too many terrific acts are being marginalised and sublimated- pushed into the mire in order to foster space for undeserving acts.  The anger and depression evoked- from this queasy and proclivious paradigm- is not a detriment to deserving and superb musicians- it is always wonderful to see them succeed.  In a way, any resentment and disgust is transformed into an osmosis of positivity and support- the mind and heart roots for the indefatigable and thirsty hopefuls.  Princess Nyah has gained some huge momentum and fandom- her numbers rise; the amount of (positive feedback) she has garnered- it is the catalyst that sees her galvanise and augment her presence.  A businesswoman; a campaigner and role model- Princess Nyah understands the vitality and importance of control and dreams.  Being a new convert to her music and ideals, I have been back-peddling and catching-up- sifting through her bounteous treasure chest and discovering a wealth of wonder and range.  Champion is a necessary and expected step forward- one of her most assured and stunning cuts, it showcases how naturally the young heroine can up her game and surprise the audience.  With her vast love (of multitudes of different genres) she incorporates these multifarious threads into her latest testament- a stone-cold gospel that is primed to get the summer-fatigued feet rejuvenated and ready.  Too few musicians go out of the way to give the public something different and genuinely fresh- supersedes expectations and traditions to subvert critical predictions.  In a country where the genres of Dance, Hip-Hop and Rap are among the most thriving and startling arenas for creative brilliance- this is where more eyes should be trained and strained (towards).  It is good to distance yourself from the vast swathes of guitar-led music- those bands and acts that tend to tamper with the same three chords.  Embrace the beat and the sound of the concrete jam; twist your head around something elliptical and upbeat- dangerous and low-down.  The equation and maths is quite simple, see: discard electronic twangs; throw in some head-spinning sounds; divide and conquer- multiply the fun and fever- to create a total that cannot be refuted (or improved upon).  Princess Nyah has many years ahead of her- and is not quite at the top of her game- but shows incredible promise and strengths.  Accountable and second-par to nobody, her distinct motifs are rife with original intent, personal input and nuance.   It is hardly a shock (that) Champion has been gathering such impassioned praise and paen- a slice of life that is as affirmative as it is sexy; hard and raw as it is smooth- a stunningly cocktail concoction of sound.  I am wholly confident the young star will be making some serious impressions through the next year.
It is worth looking back to some of Princess Nyah's earliest works.  London to Ibiza is a rousing and spirited club beat.  Befitting of its name and itinerary, the song does not go to sleep- neither does out heroine.  Constantly moving and upbeat, our star does not settle and rest.  Driving a Bentley and living the life, there is a sense of wealth and glamour- bling and jewels gleam in every note.  With hard edges and a primal tongue, the song swirls to the sounds of '90s clubland- there is a great nod to the better days of Dance.  That is not to say London to Ibiza is pale by comparison- it has plenty of modern grit and braggadocio stride.  Our heroine treads the line between boastful and restrained; human and celebrity- the images of evocative sounds melt wonderfully together.  Perhaps suffering from some weak production values, some of the song sounds rushed and too packed- a little too busy to truly capture.  What you do get is a great glimpse into the songbook of the young heroine- the unique sound (that defines her later work).  Crazy showcased itself as a more subtle and modern number.  Slinking and nuanced, the song sees Princess Nyah being driven crazy- by her insatiable and addictive lover.  The beats crackle and bubble; slam and sizzle- they are not as hard and pummeling as in her embryonic moments.  The sound here is of the modern club floors; the sweat and Pop sounds that compel 2014 revelers- it has its heart set in the grime and heat of the late-night avenues.  A bit of a step forward- a leap in the right direction- it is an early sign of Princess Nyah's sexual prowess and scintillating lust.  Butterflies possessed and showed its romantic side.  Big beats do arrive and patter—they are not as full-on and swelling as expected.  Instead, what you get is something with some R 'n' B edges and soothe- temptation and sensuality.  The sounds rolls and trickle; flow with energy and soul.  Sounding quite familiar to (some of London to Ibiza's layers) our heroine ensures her identity is kept intact- but that quality and ambition grows.  Our heroine's heart has been sent a-flutter- there is some tease and coquettishness afoot.  Big Boys starts urgently and determined.  Not a hardcore and relentless beat, here there is more melody and punctuated intention.  Before you know it, the mood expands and grows; the intentions get bigger and harder- it is a banging swathe that has serious ambitions.  The vocal is addictive and urgent; impassioned and bold throughout.  The production values are more assured and polished- allowing the song to shine and flourish.  The crispness and clarity means the beats and vocals are up front and clear.  The entire performance is a push forward and development- Princess Nyah comes across as intent and meaningful as possible; nobody can stop her.  Sticky is as evocative and striking as its name; that big club flair and sound reigns- the hard beat and swagger punches forth.  Our heroine is bonded together by love and romance; things are getting real and sticky- there is that mixture of hardship and adulthood.  Maturity and fear mingles with possibility and love; that whirling combinations of emotions.  Princess Nyah does not let things get to her; she remains levelled and in control- determined to get through and make sure things work out.  The lyrical shift- away from sexuality and youthful naivety- has blossomed into something more rounded and deep- a song that has some grown-up centres and a shift in perspectives.  As great as Princess Nyah's rambunctious and sweaty side is, here we hear something more earnest and real.  Heartbeat is a more recent track; something that has led to Champion's fighting spirit.  Her best track-to this point- that quality jump continues; the directness and fascination is at its peak.  Fast and rapped vocals mix scattershot speed with dizzying beats and full-bodied electronics.  Bills are piling up; tabloid newspapers come to the fore- our anonymous heroine is seeing her face put out into the world.  Her growing name and stature are being investigated; when she walks the street people stare and recognise her- celebrity culture is investigated.  A more interesting cut than on previous numbers, our heroine provides her most impressive set of lyrics- a scenic and episodic tale that is evocative and detailed.  The emphasis on words and vocals takes control over force and beats- the production values are as crisp and polished than ever before.  The entire track has a gleam and shine; a combinative rawness and street-level dirt- grime and smoke fuses with sweetness and heartache.  The myriad themes and diversions are more melodic and layered; our heroine's heart keeps beating on- she is going through trials and the results of popularity and acclaim.  From the dizzying and assault of Heartbeat, arrives Champion– a track that returns to earlier agendas.  That raw and hardness has returned- our heroine has her mind set on hip-flexing considerations.  Distorted vocals and sexualised intent comes in; a confident and ego-boosted boy is looked at- the street vibes and edges are sharp and stinging.  The developments are clear to see.  Although strong and assured on her debut seconds; Princess Nyah has evolved and strengthened her sound- become more rounded and confident.  Our heroine's vocals have become more unique and personal; the star has grown in ability and direction- she is very much her own woman and artist.  From early tracks of love and urgent passion, themes of celebrity and spotlight have been traded with sweetness and romance.  Champion marries early shades and subjects with that new and inspired sense of freedom- some of the strongest lyrics and most unexpected sonic shifts (are to be witnessed here).  This means that future movements and songs are likely to be as assured and stunning- mixing in new aspects and tones.  Having cemented and perfected her streetwise persona; Princess Nyah has plenty of attitude and directness; ample barrage of sensuality and tenderness- such a huge range of possibilities and potentials.  That core and galvanized central identity (is what sticks in the mind).  With every song comes another layer of confidence and surprise; something new and unexpected- plenty for the public to enjoy and appreciate.  With such a strong and authoritative set of songs (to her name), we are likely to see a lot more Princess Nyah material- who knows what will come out way!
When comparing Princess Nyah with other acts, it is pretty hard (to draw others to mind).  Her fusions of Dance, Hip-Hop and Pop have few comparables- the young star does not try to be anyone else.  In terms of her darker tones and mixture of Dance and Hip-Hop elements (recent eye-catcher) FKA twigs can be levied in.  The Mercury Prize-nominated solo artist can be heard in other artists- including Princess Nyah.  Both shares a high priestess personality that brings so much force and conviction to their music- few can ignore their urgency and prowess.  Ethereal sensuality and sheer authority (that both artists possess) mingles with unconventional and drug-like mixes- strange sounds mingle with hard and pummeling moments; softer and layered beats- a cornucopia of sound.  Sometimes fragile; always singular- FKA twigs' debut is seen as one of the finest creations of this year.  Princess Nyah has her own blend and brand of this consideration- a unique and insatiable cocktail that enriches the ears and takes the breath.  Princess Nyah's urban beats and street flavours are a hypnotic proposition that seamlessly fuse with sweeter and more melodic Pop strands- an artist that has the innovation, intrigue and potential of FKA twigs.  If the potential Mercury Prize-winning artist has shown anything, it is that expanding the palette; subverting expectations; going beyond what is normal- that is what the audience is looking for.  Two other acts that have made a mark on Princess Nyah are Estelle and Neneh Cherry.  The former is a London superstar that has been influencing waves of Soul, Hip-Hop and Urban artists.  If we look at Estelle's 2012 album All of Me– it remains one of her strongest and more assured efforts.  Critics noted how the feel-good factor (of the songs) was balanced with powerful mandates and lush love songs- gruff and edgy moments nestled in the mix.  Princess Nyah instills all of her work with contrasting emotions and strong statements; catchy melodies and effervescent grooves.  Our heroine presents smart, evolving and head-smart jams that have plenty of tongue and bite.  What All of Me contained was music with transatlantic appeal; sounds that could appeal to the U.S. (as much as the U.K.)- songs with plenty of potential to win over legions of different listeners and fans- Princess Nyah has that same talent.  Songs like Champion have an American voice; they are not just confined to London clubs and our shores- there is a distinct possibility Princess Nyah could well be a future fixture in the U.S.  Neneh Cherry is an idol (of our heroine's).  Cherry's latest album- Blank Project– was lauded for its stark sound and big ideas- bracing and emotionally vulnerable (at every turn); confessional and honest.  The scuzziness and fuzziness- Cherry throws in- is met with startling results; her Beat-style poetry and unconventional melodies are rare indeed- the high assault of rhythms and percussions does most of the talking.  Demons, confrontations and lovelorn confessions have seen Cherry gain new respect and pan- her inimitable soft vocals have broken many new hearts.  Princess Nyah mixes koans and ruminations with rebellious treaties and sharp proclamations.  Princess Nyah shares Cherry's usage of baleful and agitated words with angst-ridden beats and electronic whirlpools- to elicit the sound of rousing and immerse sounds.  Both put anxiety themes and broken dreams near the front; the songs that look at ill-suited boys and losers- the mixture of subjects and layers is incredible.  Neneh Cherry's riveting and spellbinding music has had an effect on our young heroine- she has managed to distill (Cherry's) magic and mystique into her own original and enlivening songs.  The final comparable act- I will draw alongside Princess Nyah- is Foxy Brown.  The New York Rap star may not be the first name one would think of (when listening to our star), yet she has had an impact- the two have some similar shades.  Whilst Foxy Brown has not released material for many years- and has received mixed reviews throughout her career- her album Ill Na Na (released in 1996) remains her high-point.  The sexy and assured deliveries (throughout the album) were granted a distinct edge- thanks to some incredible production values.  The charisma Foxy Brown gave the album; her sleek and contemporary stylings captivated many critics- impressed by her sheer vitality and alluring attraction.  Princess Nyah has more quality in her locker; she instills Foxy Brown's sprinklings of sass, sexiness and scintillation- whilst injecting the mixture with her own British voice and identity.  There are few artists that come to mind- when listening to Princess Nyah- so it makes it hard to bring names to the party.  If you are a fan of any of the above, you will find some familiar and similar sounds;  recognisable and classic edges- look beyond.  Whilst our heroine has her best days ahead (and still has not really hit her peak) her growing reputation and confidence will see her go far- she is getting stronger with every new release.  In a music industry that is overcrowded and tightly packed, there are few that stand out; try to distinguish themselves apart- Princess Nyah has signs of huge potential.  Able to engage with listeners; throw together multiple genres and avenues- wrap it around her stunning voice- and you get something quite special.  It is a sound that is likely to expand and galvanise over the years- on her current evidence, she is likely to inspire a host of up-and-coming female singers and artists.
Hard, distorted and low-down vocals open up Champion.  Lasting only a few seconds, they give way to some brief and brutal beats- it tees the song up and welcomes in the mood.  Sounding a little like Rockafella Skank, the vocal-beat combination is an urgent and pressing sensation- making sure the audience is suitably knocked back.  Scratched electronics and a female vocal- stuttered and jumping- mixes with the foreground to provide some lightness and sense of relief.  It is an introduction that differs from most Dance/Hip-Hop tracks- there is a definite sense of primacy and mixed emotion; that unexpectedness means the song is an instant catch- before Princess Nyah has stepped up, you are hooked in.  Presenting a vocal that has a Reggae vibe and laid-back chill, our heroine can see the fear "in his eyes"- speaking to an unnamed hero, the words are presented with a sense of detachment and aloofness; there seems to be no sense of accusation, sympathy or support.  Our heroine lets her voice slink, seduce and conspire- she lays in her story and builds up the sense of intrigue and promise.  Juicy hips and lips are wound in; swaggering electronics (and beats) slither forth- Princess Nyah is never seen when she perspires.  Backed by that infectious composition, our heroine sounds confident and wholly in control- her soulful and impassioned delivery lets her words hit the mark.  Aiming at her subject- and the audience in general- her name is (already inside him); she wants her name chanted and screamed- there is a mixture of sexualised allure and musical ambition.  Nobody is immune from the swaggering and tempting rhythms; the sensuality and beauty of the heroine- that dangerous and indelible concoction is a hard potion to refute.  Champion lays out its stall quite early; getting down to business and riding the crest of a wave.  Her mandate is being sent out- she asks why (he) couldn't hear her coming.  Such is the potency and projection of her music; the boldness and strength of her personality- it is hard to ignore the heroine.  Princess Nyah mingles simplicity alongside complexity- the words have a straightforward and direct approach; the music is more layered and intricate.  The beats and electronics may seem one-dimensional and forcedful, yet have layered and nuanced qualities- you can hear a lot of work has been expended to ensure they hit with as much resonance as is possible.  The listener pictures scenes and images- that endless mix of sweat-inducing sexuality and music directness tangle with one another.  Laying down her factory of majestic sounds, Nyah has a sense of cockiness and stunning self-assuredness.  Her music, beauty and name are those that cannot be overlooked or forgotten- speaking to her boy, the huge trip and stagger is that which aims for the bones and soul.  Presenting the same sort of feminine strength and confidence the likes of Beyoncé would be proud of, our heroine is the champion- she always wins the fight, whether it is in the studio or in love.  As one half of your brain is mesmerised by the tribal beats; the Dance-cum-Hip-Hop electronics; the other half is grabbed by the stylish and even-flow of the delivery- the striking images and confident proclamations.  As the song progresses, there seems to be a battle forming- a showdown and personal game of cat-and-mouse.  Nyah (can hear her subject's) heart beat; that rushed flow of blood- as the scenes take us to the club floor.  Trying to take on and better our heroine, one false move and that will be that- she is ready to strike.  The double-meaning nature of the song always keeps it compelling and open.  One part of you imagines a seduction and chase; the heroine on top and getting her man- owning the night and calling the shots.  The passion, sweat and allure (of the vocals) puts those thoughts in your brain.  The hardcore and effusive sounds being laid down engage your brain towards themes of music-making; the fact no one will match the potency and quality of Princess Nyah- pretenders and fools step up; only to be swiftly dispatched.  The vocal delivery is one of the most stunning facets of the song.  That delivery- mixing Reggae temperament and coolness with Urban-inspired bruise and force- is a gleaming and shining jewel; a distinct and confident sound that adds meaning and urgency to all of the lyrics.  Few other artists have quite that same style and sound; that ease to cross and splice genres- whilst retaining a very focused and stunning central sound.  Backing vocals- by our heroine- look at "reservoir dogs" and those without love; Nyah has no time for the fakers, posers and players- she has her mind set and knows exactly what she wants.  The champion of the music scene; the fighting spoils of romance; whatever she damn well pleases- try and stop her if you can!  Mixing in sounds of classic-day Beyoncé/Destiny's Child with modern-day Hip-Hop beats- that blend is sure to draw in a host of new fans.  Having a lot of respect for the best Destiny's Child had to offer- that confidence, quality and unending sense of pride and focus.  The band did not just focus on aimless Pop and self-absorbed subjects- they spoke to a generation of women and listeners; provided solace, inspiration and motivation.  Although Princes Nyah has a more inward and personal drive (on this track), she has an equally potent voice- Champion is a statement that is intended to inspire as well as catch the imagination.  Among the braggadocio and lustful swagger, there is plenty of thought-provoking lines- images and words listeners can vicariously take on.  The central message and theme is "say my name"- our heroine wants it chanted by the masses; screamed and cried out (as a lover would).  Perhaps my interpretation- about the boudoir and lust may be off the mark- but it is hard to overlook that libidinous and sexualised punch- the stunningly pressing beats do little to quell these thoughts and interpretations.    Towards the closing moments, those initial stuttered vocals blend with staccato beats and punctuated slams- the lead vocal subsides and that central mandate interjects (with new meaning and unending confidence).  When the final moments start to die down, the listener is overawed by the weight of determination and drive- the pace and consistency never drops at all.  Marrying the luster and quality of the Estelles, Beyoncés and Neneh Cherrys of the world- our heroine proves herself to be one of the most vital and engaging voices on the music scene.  Champion shows just what a future she has: it is her strongest cut and could lead to some wonderful possibilities.  Growing with every new release, I would love to hear more Champion-esque jams; those songs that are rife with self-direction and confident.  Nyah has also showed she has a tender side; can master social commentary and wit- her palette is vibrant, diverse and endless.  This means 2015 could well see (this sense of range) parlay into an L.P.- a dizzying cut that could match the like of LP1 (from FKA twigs); bag a Mercury nomination, no less.
Having assessed a fair share of Urban/Hip-Hop artists; Rap stars and Dance idols- they always provide something different and unique.  Indie bands have evolved from Monkeys; devolved into flunkies of the Arctic warriors- the original intentions and unique riffs seem to be left at the door; everybody wants to be Alex Turner.  That is fine if you are Alex Turner; if you aren't then it sounds desperate and devoid (of uniqueness).  Practically every new Rock or Indie band has too much the whiff of copycat- the boys and girls do not offer anything new or truly distinct.  When you go underground and dig deeper, you can find something wonderfully different and bold.  After reviewing the likes of RKZ, Kate Tempest (a Mercury nominee); The Emsee and the like- for every new experience comes something stunning and compelling.  The greatest potential (for music) lies in Hip-Hop, Rap and Dance endeavours- the artist here seem to be more pioneering and impressive.  Not relying on guitar riffs and woe-is-me tales, they are free to expand their mind and do things differently.  Princess Nyah- having been inspired by some wonderful musicians- caught onto this from a young age.  Her earliest cuts pushed away from convention and expectation- the flavours and sounds caught critics and listeners by surprise.  Having amassed a wealth of social media followers; it is clear her music is making impressions- not hard to see why.  Champion has elements of some of her past work- the stories of personal drive and ambition; the feminine confidence; the ability to own anything she wants.  Inspired by her idols and musical heroines, Nyah has ensured she throws her hat into the ring- marking her out as an empowered and inspirational figure.  Although the strongest songs detach themselves from arenas of the personal and bold- Princess Nyah manages to make (these ideals) sound gripping and original.  Her latest slice is an authoritative and stunning blend of sounds, lyrics and vocals- a song that is as complex as it is simplistic.  Making sure her words can be understood, quoted and chanted- that directness and confidence are easily extrapolated and absorbed.  The music is a more complex and layered beast; the sounds mix vibrant and hardcore with melodic and sweet-natured- ensuring the track stands up to repeated listens.  From the very first moments, you are hooked-in and compelled- few listeners will be immune to the charms and mesmeric grip of Champion.  It is Princess Nyah's voice that shouts the loudest.  Able to blend concoctions of island vibes; Reggae seduction with Pop-inspired sweetness- it can then transform into an explosion of Urban grit and Hip-Hop trip.  Few singers tend to mutate and stretch their voice; bring in and unite multiple genres- meaning their songs can sound too flat and predictable.  Nyah manages to whip up a frenzy of emotion and styles- a singer that understands the importance of range and projection.  I was seduced by the calmed and laid-back moments; struck by the bold and stabbed drives- the vocals twist and turns like a suburban viper.  All of Champion's winning fight is achieved by some exceptional production values.  Too many Dance songs tend to be too cluttered and busy; notes and vocals get buried under one another- meaning clarity and decipherability is seriously lacking.  Here, there is none of that occurring- all of the notes and utterances are crisp and polished.  The shining and gleaming production allows Princess Nyah free reign- her effective words are sharp; the vocals clear and direct- nothing gets lost or passed-by.  If you are a fan of Hip-Hop and Dance, you will find a lot to recommend (within Champion) – it is a song that melts the '90s legends with modern-day examples.  Pop fans will appreciate the softer and more melodic elements; there are Reggae-flavoured vocal vibes happening- some elements of '90s Trip-Hop too.  Rock and Indie acolytes will appreciate the hard and hitting beats; the confident and emphatic deliveries- same goes for lovers of Punk, Grunge and Alternative.  Able to unite and temp followers of multiple genres, it means Princess Nyah will gain some new followers for sure- if she keeps this pace up, awards and acclaim will coming to her.  Perfect for sunny days when you are driving down an open highway; the late-night dancefloors and clubs- Champion is the queen (and king) of every location it dares to adorn.
Around and inside of the masses of same-sounding bands; the heaps of disappointing and generic solo acts- few linger within the gaps.  Over the past few months, I have been fortunate enough to discover some terrific distinct acts- artists that have something different to their sound.  Too many musicians come into music with little regard for distinguishing themselves; overall projections that do not stick in the memory- those that aim high are the ones that should be preserved.  I have seen too many great artists- in music and film- that have abandoned their dreams- found the pressure of expectations too much to bear.  Every heartbreaking story (like this) makes me sad and angry- it is unfair that so many terrific humans are forced to relinquish their focus and highest thought.  Being 'normal' and 'human' is very boring and irritating- what's the point of being like everyone else?  Working routine and average jobs; workaday thoughts and hopes- it is a horrible waste of existence I have no intention of becoming embroiled in.   I fear these people- that have to give up on their dreams- may slip into beige trousers; breed and brood- becoming that must horrible and predictable sort of human.  In so much as I try to reassess their mindset- assuage my own guilt and annoyance- I am keen on promoting the most fervent and dedicated musicians.  Prince Nyah has some growing and developing to do- she shows signs that she will be a huge future star.  The way she has grown and developed- between releases- hints at mesmerising and exciting future trajectory-2015 Is sure to see the young talent do big business.  Champion is a big statement from one of the nation's boldest and most impressive Dance/Hip-Hop artists.  Her vocals and deliveries are fresh and alive; the lyrics and scenes stunning and evocative- her passion and urgency are endlessly gripping.  In the current climate, it is vital- as much as any time- to ensure we give breathing space to the different and promising- eliminate those that aimlessly wander and soullessly chatter.  Princess Nyah is likely to be a festival stalwart of the future; set her sights abroad- rock the likes of the U.S. and Canada.  Having her mind set in multiple arenas; charitable endeavours and business realms- it is clear there are few as ambitious and hard-working as her.  Champion points at a tantalising next few months- maybe an E.P. or album will be on the horizon?  Give her previous output- her E.P.s and singles- it will not be too long until something full and authoritative is dropped- another insight into the mind of the young heroine.  Before I sign off another review, it is worth looking at the solo market- the hardest of all the music arenas.  I get how difficult it is to succeed and grow- most (solo acts) have such big aims, it can be hard to realise them.  It sucks that a lot of terrific artists have to bow out- accept that they may never get to where they want to go.  Music is an impossibly hard industry to crack- like most in the entertainment industry.  Being on your own means having to assimilate huge responsibility and burden- having nobody to help lighten the load.  It is worth sticking around; making plans and taking things as they come- the rewards can be phenomenal.  If I have learnt anything, it is that there are too many fakes and posers (in music); few that offer substance and inspiration- the small percentage that do are deserve to go a long way.  Princess Nyah has an edge over her contemporaries and genre peers- her original blends and concoctions are a refreshing sea change (to the usual miasma and greyness).  Hip-Hop and Dance are styles of music coming back in vogue- starting to see some wonderfully inventive examples come to the fore.  The way (the very finest) mix beats, sounds and emotions is tremendous; that passion and flair can result in big bangs- seismic shifts that stick in the mind and resonate in the heart.  Prince Nyah is the case study of a young woman who has realised her dreams and goals- raised from hard beginnings to achieve something spectacular.  Not some pissing nauseating X-Factor sob story; a whiney cretin wailing about some relative popping their clogs- she is a real artist doing things honestly with no motives of fame and crass fortunes.  That reality and honesty is reflected in her music; the way she evolves and develops her craft- a striking voice that is always growing and developing.  Champion is a stunning slice that should see more fans and ears come in; a tight and memorable number that puts you in a better frame of mind- the public will want to hear more (from her).  Whether this (forthcoming) success translates into an L.P., E.P. or additional single, I am not sure- it is clear 2015 will see a lot of movement and mobility (from Princess Nyah).  With this year starting to fade and die out, we all are looking towards the future- what sort of music will be celebrated and promoted.  If Princess Nyah continues on her assault course, it is likely she will be a big fixture throughout 2015.  If her colleagues and fellow musicians decide to follow this example; aim high and provide (the eager public) with something different and unique, then the overall music landscape will improve and flourish.  Let us hope this sensation and evolution does happen.  Because if it does…
THAT is likely to be a great year indeed.
About the Author:
https://musicmusingsandsuch.wordpress.com/about/
     _____________________________________________________________________________
Follow Princess Nyah:
Official:
Facebook:
https://www.facebook.com/princessnyahofficial
Twitter:
https://twitter.com/princessnyah
SoundCloud:
https://soundcloud.com/princessnyah
Last F.M.:
http://www.last.fm/music/Princess+Nyah
________________________________________________________________________
For gig dates visit:
http://www.reverbnation.com/page_object/page_object_bio/artist_1038678
______________________________________________________________________
Princess Nyah's music available at:
https://itunes.apple.com/gb/artist/princess-nyah/id411620181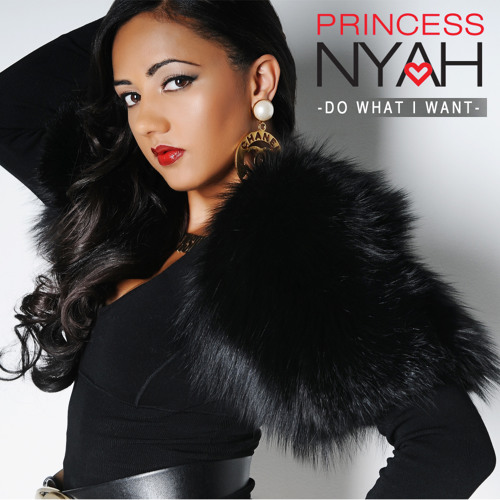 ______________________________________________________________________
Princess Nyah videos can be seen here:
https://www.youtube.com/channel/UCKBfEjtsFFBMlM8VlNEyMjQ