TRACK REVIEW:
RKZ
(Featuring Shawn Sanderson)
Think Of Me
9.6/10.0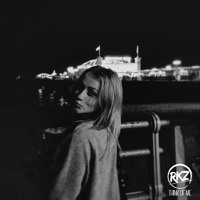 Think Of Me is available from:
FEATURING THE VOCALS OF:
Shawn Sanderson (@ShawnSanderson)
PRODUCED BY:
Handbook (@Handbook) and Gifted The Great (@GiftedTheGreat)
RELEASED:
5th August, 2014
The album Science X Soul is available from 21st August, 2014:
GENRES:
Rap, R 'n' B, Soul, Hip-Hop, Spoken-Word, Pop
__________________________________________________
One of the country's rising stars, RKZ unveils another startling track.  With long-term collaborator Shawn Sanderson adding seductive allure, Think Of Me is a sparkling gem.  Yet another fascinating piece of the Science X Soul puzzle has been placed.
_________________________________________________
HAVING interviewed RKZ very recently it…
gave me the chance to explore a distinct and phenomenal talent. Not only a fine and never-ending musician, the philanthropic talents of the mercurial artist left me somewhat shocked- and questioned my own personality and commitments. Inspiring me to do more and branch out, the Luton-born artist caused something of an about-face (in me). I will introduce him to you in a minute; for now, will raise one particular point. When looking at the musicians coming through; the various options and shades that are presenting themselves- there is a heady and unstoppable wave of choice available. Every style and sensation of music is represented by a myriad of different acts. It is great that there is so much ambition and fervency in the music industry; financial and social limitations are not scaring artists away- finding the finest and most distinct acts is quite a challenge. It is a subject I have beat around a lot; for today, I am concerned with personality and responsibility. I am all for musician coming through and pressing as hard as they can; making their music as impactful as they can- there is little diligence and respect beyond the boundaries of music itself. As the next week sees me embark upon a my most daunting- and exciting- project, it makes me wonder about musicians on the current scene. My business brain is setting up companies; designing a London-based music bar/cafe; an all-encompassing music website; huge initiatives- all designed to benefit musicians and struggling artists; funneling profits into the pockets of the most hungry and worthy. Not that I am bigging myself up; it just seems that few are taking the necessary time to expand horizons and consider the larger community. RKZ impressed me with his ethics and morals; his innate and unstoppable drive towards helping people- his ambassadorial work for mental health causes impressed me hugely. Before I divulge more into RKZ's particularly striking brand of humanitarianism, I have been compelled to judge and assess the musicians of the modern scene. Those that win the biggest plaudits and retain the largest number of supporters, are those that push beyond defined and rigid boundaries- ensure that they take the time to consider the world at large. I am not saying every new act needs to donate time to charitable causes and collaborative endeavours- there should be more of it. Few acts take the trouble to use their position and status to effect real change; get under the skin of society's problems and attempt to make a difference. Music is a device and art form that can mediate disputes; temporise and calm anxieties; lift the mind and nourish the body- its power and huge influence cannot be denied. When considering this, you wonder why more musicians do not unify music- and their sounds- with the community; those in the most need of revival and help. RKZ is one of the busiest and more considerate musicians in the world. Knowing how hard modern life is; what the street offers youngsters; the stresses and depression that can be seen behind closed doors- he is not standing by and letting it continue unabated. Acting as a spokesperson and representative for C.A.L.M., the young maverick is among the most considerate musicians about. Before I continue on my point; and give more insight into RKZ, let me introduce him to you:
"RKZ (pronounced 'Ricks') is a singer-songwriter, rapper and Spoken Word artist from Luton, England. He began his career in 2009 as a rapper before gradually developing his skills as a singer, Spoken Word poet and writer. His musical style is considered a fusion of alternative R&B, Neo-Soul and Hip Hop. Aged 24, RKZ has already released several singles, four mixtapes and three EPs to date with a fifth mixtape, Science X Soul, scheduled to release in 2014. He has been playlisted on radio stations including BBC (Radio 1, 1Xtra, 3 Counties, Radio 4, 6 Music and Asian Network), KISS and Bang Radio, and has performed nationwide – from acoustic venues such as The Water Rats and Hoxton Bar & Grill to festivals including T In The Park, Reading, Leeds and BBC London Mela. He is currently preparing the release of his fifth mixtape, Science X Soul, and debut LP, Wanderlust. In 2012, RKZ was announced as Ambassador for CALM. The charity aims to reduce the suicide rate with young men in the UK, particularly London. Suicide catalysed by depression and stress is the single biggest killer of young men aged 15 to 35 in the UK. RKZ is a prominent writer and regularly contributes to CALM's website and monthly CALMzine, where he touches on topics including depression, society and youth culture. He has self-published an online series called #MotivationalProse, which is dedicated to instilling a positive mentality and outlook in the youth of today. He also contributed to Hip-Hop blog, Sampleface, as a music reviewer before becoming the Head of UK Content in 2014. RKZ – who is slowly becoming a jack of all trades – has directed all of his music videos since 2011. He has gone on to direct music videos for artists including Cashtastic, Skott Summerz, Preeya Kalidas and more. He also produced video content for emerging arts talent platform, Be Discovered, which featured artists including Shakka, Little Simz, Tawiah, Chasing Grace, Jasmine Solano, MeLo-X, Little Nikki and more."
His forthcoming Science X Soul is going to be one of this year's most urgent and impressive releases all year. On August 21st, the public will be given a chance to witness one of the country's most promising and essential acts. It is not just charitable considerations that mark RKZ out as a distinct and noble talent- the music on offer is among the most fascinating and compelling about. I will touch more on this below; his latest cut- the second song to be taken from Science X Soul– is a gorgeous and fantastic representation of what his forthcoming mixtape offers. If you look back at RKZ's career, you can see how busy he has been. Not contented to produce a string of solo releases, he has collaborated with a range of different artists- including Think Of Me co-conspirator Shawn Sanderson. The London-based rapper's personal prosody and style has marked him aside from his contemporaries- the way he fused Spoken Word, Rap and Hip-Hop together has salivated the lips of many critics. Music fans and appreciators are flocking to hear all that RKZ can offer- this year will see the release of an album (in addition to his mixtape). It is clear that momentum, drive and potential is on our hero's side- more ambitious and busy than ever, it will not be that long until RKZ is a name synonymous to most. I will delve into his music soon, but will end with one point: fusions of genres. Mixed results occur when solo acts- bands as well- experiment with sounds and infuse various genres into one- the most successful examples have produced some stunning results. There seems to be a split occurring in music: acts that do not bother to melt sounds together; those that do and fail miserably. Not naming specific people; there are too many artists that lazily fuse sounds together; do not take the trouble to be original or define their ambitions. A lot more do not even bother at all- they are content to merely present one particular sound. If you can nail and hone a particular genre, then there is less need to experiment and tamper; those that are fresh to music should always consider expanding their designs (and instilling something unexpected). RKZ is an artist that does not simply present R 'n' B the same way as fellow acts; incorporate Rap with little consideration towards distinction. His music not only draws in genres as diverse as Spoken Word and Soul; the way he projects these disparate themes has showcased just what a talent he is. Science X Soul will prove just what I mean: demonstrate that seamless and natural voice; an artist who is not willing to be the same as anyone else. If you are new to RKZ; unfamiliar with his music and work, then Think Of Me is a good starting place. When I witnessed Still Oceans– the first release from the mixtape- I was staggered by the layers and sounds that emanated forth; the stunning mix of still and urgent- it is a song that rattles around your head and begs for fond investigation. Think Of Me expand this further and takes the listener in another direction- an honest and tender love song, it expounds how spirituality and togetherness is as vital as sexuality and physical contact (with regards a complete bond). It will be fascinating to see what other treasures Science X Soul contains; whether excursions into Hip-Hop are more prominent than soulful ballads- with RKZ that sense of unpredictability is what makes him so impressive. What is for sure is the quality will be right up there; build on his past work and showcase a new flair and passion.
To get a proper and full understanding of RKZ's present movements, it is worth dipping back and investigating what has come before. Looking at his music- in ascending order- is Superstars. Released over a year ago, it is one of RKZ's early cuts. The artist has released tracks before (Superstars); here is a brave and fully-rounded documentation of a hungry performer. Featuring Shawn Sanderson, it is a perfect and scintillating slice. Perpetuity of intrigue defines the track- it bubbles and seduces from the very first notes. The distinct and beautiful vocals blend wonderfully together; it is a psychotropic and heady brew that gets into your heart and soul. Broken and closed minds are assessed; our hero looks at ruined egos and disreputable sorts- his delivery is fast-paced and determined. Showing some early promise, the song houses great contrasts and contradictions. Sanderson's ethereal and angelic sexiness pairs beautifully with RKZ- the two unite harmoniously to create some incredible moments- Sanderson's repetition of "break it down" is particular stirring and effective. Sharp and direct vocals are married with atmospheric and potent beats- it is one of RKZ's finest early numbers. All Through The Night saw the continuation of the collaborative spirit. With the vocals of Sian Thomas on board, the soft and gentle introduction puts the listening in relaxing territory. Less inflamed and spiky than previous offerings, the subtle and lush strings mix with atmospheric and uplifting electronics. The piano notes are elliptical and teasing; sensual and still, they get inside of your mind. Stuttered, choppy and discordant snatches are layered in; the volume is increased and repressed- a disconcerting and head-spinning production gives the track a mesmerising feel. Our hero is loving through the night; his sexy and loverman skin houses a beating heart. Investigating a particular girl- someone whose man is not treating her with huge respect- is in his mind. Feeling he would be a better option, RKZ investigates a broken love- when the boy is letting the ball drop. Fast and frantic rapping gives the song a relentless attack (that defines the words)- the conviction and urgency sparks through with sheer conviction. Mingling sensuous delivery with heartfelt words, you root for our hero- hope that he achieves satisfaction. Earnest, thoughtful and lush, the track is a great development- a different side to the musician. Namaste acted as a prelude to the SOULar E.P. A haunted and anxious track; there are echoes and ghostly reverbs (from the start). Crackling and spitting beats fuse Trip-Hop of the '90s with Hip-Hop of the early-'00s. Hard and edgy delivery considerations ensure the song has a restless and punchy pace; the delineation and projection speed mutates and changes throughout. Intelligent and memorable lyrics are scored by our hero- he is seeing stars with his eyes open; a visionary of sorts. Pallid and ice-cool atmospherics link into the track's endless flow- the scattershot delivery and incredible lyrics ensure the song continues its charm offensive. The SOULar E.P. saw another step forward for RKZ. One of his finest works, it mixes so many styles and scenes together. Songs look at soulful and full-bodied deliveries; scintillating beats and electronic snatches provide urgency and danger. Elements and influences of Prince come to play; silky and developed songs fuse Soul lust with Hip-Hop freestyle- the E.P. contains a wealth of richness. Open beats and stylish production showcases an adventurous and ambitious cut- the changes in directions subvert expectations and offer a galore of surprises. Collaborative vocals and multiple vocal tones give the collection richness and variation; the lyrics and compositions are terrific throughout- the E.P. is expertly and terrifically crafted. After this insatiable and near-genius offering, RKZ released some prime and tantalising slices. Favourite Song sees our hero with the world on his shoulders- less soulful than previous offerings, the Rap assault is back. Sounding like a Spoken Word publication, the poetic delivery reminds me of Kate Tempest- a British rapper with an incredible talent. The emotional relentlessness gets inside of your brain; captivated by the juddering and spectral elements, it is a terrific and proper tune. Cool, catchy and carnivorous linger in the notes- it is a song that offer so much. A Song To Drink Tea To has clattering and lo-fi beginnings. Retro and late-night longing, the song augments and expands. The intrigue builds with a silky and serene vocal. The lyrics are captivating and deep; intelligent and quotable, the philosophical projections are stunning. Developing his pen, the track shows another bound forward- more inquisitive and striking than early days, RKZ shows a confidence and sense of direction that bellies his youth. Deep-hearted thoughts and pugnaciousness sit with frantic and tight. The jam ties threads and colours together; a dizzying trip that screws the mind and distorts the thoughts. With little regard for peacetime and ceasefire, the aural attack keeps a hold of your bones. The production has earthy elements; scorched earth vibrancy and soulful regard- not too cluttered or busy it is a stunning cut. Still Oceans is the most recent example of RKZ's lust and insatiable talent. Catchy and feet-tapping beginnings prime the mind; swelling and soothing sonics come to the fore- replaced by a heavy and pervading beat. The vocal fragments and divides; snatches are spiked in to inject urgency- the central performance is tight and focused. Having offended someone; our man is retracting and offering an affidavit- the anxieties his colleague feels have been caused by his own foibles. If the friend wasn't so closed-off and weak then RKZ would be stronger and more dependable. Suffering the effects of a warped friendship, you can feel the burden come through. Garage and Trip-Hop of the '90s is played with; the still waters that "run deep" are delivered with inflammatory directness and relevance. A busy and hectic storyline is scored with a fantastic and deep composition- a fascinating glimpse into out hero's psyche. Over the last year, our leader has shown some developments and evolution. His songwriting has become more compelling and measured; variegated and urgent, he seems to improve with each fresh song. Having cemented his authority early on, there is not a huge quantum leap- you can hear the small and impressive up-shifts. Increasing his lyrical genius; offering 'dope' and insanely memorable songs, RKZ is an avalanche of a talent (that snowballs with each movement)- the clear and fertile highs are present within Science X Soul. Think Of Me has the same quality and sparks of Still Oceans. Drawing in long-term collaborator Sanderson into the fray, her stunning and knee-buckling tones give the track a romantic and stunning gleam. The song looks at the completeness of love- how spiritual and emotional ties are as important as pure passion. The subject is a new one for RKZ- he explores love in past releases; never with this particular angle. The lyrics delve deep and touch the listener; provide insight and inspiration- guidance to love fools who are in it for the thrill of the physical. Philosophical and harmonious lyrics are matched by incredibly memorable vocal turns. It is terrific how much RKZ has packed in over the last year- improving with age (like a fine wine) he is an intoxicating and heady proposition. It means the future will be his for the taking- his creative mobility and range means he explores every subject with authority. Having so many arrows in his quiver, the next year will be an exciting one- you feel that he will strengthen once more; bring in plenty of personal memories- collaborate with some new and old friends.
When looking at acts that have influenced RKZ- our hero has some favourites. One of the most unexpected- but striking- inspirations is Jhené Aiko. The gorgeous American is a relatively new name on the scene. Her album Sail Out- with its sexy and eye-watering cover- impressed critical minds. The feathery tones and sky-high pitch resonated with U.S. audiences; the vocals float above the beats and come across as soaring and tranquil. Seen as a female equivalent to Frank Ocean, the mesmeric American has a busy future ahead. Her 2013 album showcases her salacious and seductive aspects; a relaxed album that has its heart on holiday- you are transported beside our heroine as she casts her dazed eyes around oceanic views. Seductive and slinky numbers mix with arresting come-ons and heartbreak. When she asks "Can I hit it again?" you wonder if she want to put her lips on a bong or have someone put their…well, you get the idea! The spirit of Yoko Ono and John Lennon's duvet-set love-ins are updated; the '60s Free Love movement is given a modern twist- the U.S. heroine is hip, streetwise and sassy in her declarations. Calling in an impressive rostra of guests, the album is filled with ideas and diversities. RKZ possess similar traits and qualities. He employs other singers to augment his songs- rather than come across as a novelty. Aiko's pinner of an album had its heart in the seaside; that tranquility and listlessness made the songs so effective. RKZ is able to bond those distinct moments of sexy and seductive; meaningful and introverted- he is even stronger and more assured than Aiko. I am going to mention two Bs- when thinking of RKZ- both very different. Jon B is the first example for you all. The legendary U.S. R 'n' B maestro produced a string of scintillating albums like Cool Relax. That 1997 disc saw the seductive fusion of Soul, R 'n' B and swinging Hip-Hop. Enjoyable on the surface, the album dug deeper- the incredible production, songwriting and vocals make the L.P. such a gem. Alluring and romantic, it was a triumph. Throughout his career, Jon B has been impressing listeners and developing his craft. Able to unite strands and decades of Soul and Hip-Hop, he has had an effect on RKZ. Although our hero is more stunning and prosperous; he at least instills some of Jon B's multi-talented convictions- ensuring all of his songs do not succumb to weakness and ineffectiveness. The Second 'B' I am employing is a British one: Plan B. When RKZ takes his thoughts to the street, you can hear embers of Plan B's album Ill Manors. That album mixes wise-cracking with dark humour; intelligent wordplay and vivid, violent showdowns- dirty beats are mixed with cellos on some numbers. Looking at urban warfare and hostility, a myriad of instruments and emotions are laced in- classical elements are fused with grimy and filthy slams. The writing and delivery owe something to Eminem; Plan B's unique take and personality imbues his songs with meaning and urgency- there is purposefulness and hard hits throughout. Although RKZ doesn't tread the same lines of disaffectedness- parents screwing kids up; kids being gunned down- he has Plan B's charms, talents and quality. Able to deftly weave various genres and experiences into the palette, the young Londoner marks himself as a mainstream proposition- he is no less effective and memorable as Plan B. When 'Plan' unleashed his debut- Who Needs Actions When You Got Words– critics noted how bold and confident it was. A fresh and daring album, it saw Ben Drew represent the voice of modern Britain- the disaffected youth were being documented. Mixing in that patented blend of primal beats and restrained moments, it was a hugely impressive debut. One of RKZ's influences is Q-Tip. The American's proprietary blend of sounds does not show up in too many U.K.-based music. Consider his album Amplified– you can hear some of RKZ in it. That album drew in sounds of The Love Movement- which capitulated, leading to Q-Tip's solo career- the clipped beats and tribal movements made the album so memorable- the rapping is smooth and inventive; possessing few message songs. On Kamaal/The Abstract, Q-Tip enforced his promise and sound- the album was a huge success. More introspective (than previous works), it genre-hopped; taking in Nu-Jazz, '70s Soul, Rock and Funk. The musicologist and icon went back to his love-sexy cores- the album was the one the public wanted. Quick and low monotone rapping nestled alongside influences of Prince, Stevie Wonder and D'Angelo. Fluid storytelling is projected with frantic pace; sometimes it is more relaxed- the organic production lends huge weight to proceedings. RKZ draws in sides of Q-Tip and his talent- those same qualities that define his reputation have had an effect on RKZ. Kendrick Lamar and J. Dilla are influences of our hero. Kendrick Lamar albums such as Section.80 were rife with anger, conviction and force- it looks at two central figures who cheat on their boyfriends. A concept album, it looks at infidelity and drug epidemics; the Reagan-era of the '80s- slice of American life that have caused heartache and upheaval. Good Kid, M.A.A.D. City– the 2012 release- tied Rap thrills with weighty subjects. The U.S. star appealed to mainstream and underground Hip-Hop fans; it fused subtle shades and ambitious areas- it is as far-reaching and ambitious as Kanye West's My Beautiful Dark Twisted Fantasy. The songs are complexly arranged and detailed; amazing control of cadence is bested by Lamar's incredible lyrics. Shamelessly bold and mature, the young American benefited from his rally against the playas- the biographical insights being the songs to life. Open hearts and minds come to play; the whip-smart rapper elevated his music to giddy heights- here, there are plenty of hallucinogenic hooks and attractive production inputs. RKZ has a same maturity and huge ambition- his lyrics are as intelligent and memorable. Our hero employs narrative devices and personal insights; conceptual characters and anger- he turns his attentions to the street and youth as well. Able to mix it up with the likes of Lamar; RKZ has a bold and staggering breadth of ammunition at his disposal- it is clear that he has been influenced by the American maverick. J. Dilla created the album Champion Sound– with Madlip. The late Hip-Hop producer hit his stride on the 2003 release. The album saw some blunt and forceful rapping come through- critics noted how some serious greens must have been smoked (during recording). The beats are disorienting and head-tripping; the b-boy posturing is polished by innovative and intuitive production qualities. The legacy J. Dilla left behind him- he died of a rare blood disorder in 2006- is staggering. One of the most innovative and reputable Hip-Hop producers of all-time; I can see why he has left his marks on RKZ. Our London boy instills some of the genius' style and panache in his music- sometimes his vocals incorporate some of J.Dilla's tones and delivery styles. It is a frame of reference I hope he continues to employ- it has certainly made his work stronger and more potent. The final two names I will mention- as reference points- are Ghostpoet and Frank Ocean. One of few British idols, the engaging and pioneering Post-Dubstep/Alternative artist engaged critics on his 2011 album, Peanut Butter Blues & Melancholy Jam. Sounding like it should be a Captain Beefheart posthumous release, the album was defined by its urgency and insistence. The audacious and engaging music could not be ignored. The sort of lo-fi Trip-Hop numbers- Massive Attack perfected- defined the album- the poetry on the album defined British modern-day life. Ghostpoet's Grime projections allowed the listener to engage with the lyrics; get inside the stories- the drowsy delivery doesn't always work; it marks him out none-the-less. An impressive and emphatic debut, it has inspired many modern artists. Although not a chart-busting act, Ghostpoet is one of the most distinct and engaging acts on the modern scene- I can hear shades of him in RKZ. Frank Ocean's stunning Nostalgia, Ultra coefficient mesmerised waiting ears. The pulsing, expansive and sophisticated music was unlike any that had come before- the self-effacing delivery and numbed vocal made the song so intoxicating. Quixotic and pioneering, Ocean literalises the futuristic visions and nostalgic remeberences- the romantic laments and mixtape sound looked at loss, respect and texture. RKZ introduces thematics of respect and loss; he has that same expansive and reaching ambition- a similarly smart and idiosyncratic style and writing flavour. Also influenced by Prince, RKZ has huge crossover potential and longevity. Ocean is in his 20s, yet wistfully longs for the past- giving shout-out to the likes of Marvin Gaye and Soul masters. Dreamlike spirals mix with novocaine-infused trips; rampant and swirling Neo-Disco codas wrestle for attention. As kaleidoscopic and deep as Nostalgia, Ultra was, it was eclipsed and trumped by Channel Orange. A modern masterpiece, the album has high-reaching storytelling and narratives; looking at relevant subjects for modern-day youth it shows huge wisdom and repose. A slow-burning epic, the album has beautiful impish crawls, Jazz motifs and a huge maturity. The American reached a career high- on only his sophomore effort. The casual expressiveness of Ocean's voice is easy to fall in love with; the seismic shifts take your breath away- songs such as Thinkin Bout You rank among the finest tracks of the last ten years. RKZ may not have the exposure and pulpit of Ocean, yet does not suffer by comparison. As lush, rich, high-reaching and startling as Ocean, RKZ is the British equivalent- it will not be long until his own version of Channel Orange is unleashed. Perhaps the most pertinent and stunning reference point, I hope that RKZ continues to listen to Frank Ocean- he is an act that inspires legions of new musicians. Those colourful threads and heady compositions appear in RKZ's work; the same unique blends and drunkening diamonds blow you away- his absolute statements are not subject to gradation. The current movements from RKZ have the potential to compel lovers of Frank Ocean- our young master will reach his heights before too long.
In press releases our featured track has been described in these terms:
"Think Of Me is about intimacy, sensuality and connection. The record speaks of the spiritual journey two young lovers experience and how physicality is only a small aspect of complete togetherness."
The sense of spiritual progression and sensuality is best defined by the track's opening seconds. A woozy and warped collection of electronics bubble and spin. Eliciting a dizzying and trippy blend of low notes, it is a strangely romantic sound. Far surpassing any expectations, the intro. mixes Hip-Hop sounds (of the '90s), Soul flavours and an edge of Trip-Hop. The notes trip and stutter; they race and calm- the entire parable is a hazy and delirious insight into what is to come. Our hero is first to the mark; his mind is filled with questions and desires. With his voice upbeat but firm, he poses questions (to his sweetheart): "Tell me what you think of/when you think of me?" Wondering where her mind goes; the words have an original and intelligent feel- they delve deep and push beyond the sexual. Lines such as the aforementioned could have you thinking of some rather vivid and sexual scenes; as we know, the song rebels against one-dimension thinking- it is a song that draws in emotions and spirituality. Of course, early exchanges do have a certain heat; you cannot picture a line such as that- without conjuring conclusions and certain impressions. Our hero is enticed by his lover's touch; every time she smiles and moves her fingers, it provokes shivers and hypnotising- the sweat decibels rise considerably towards the 30 second mark. Backed by consistent beats; they are urgent and direct, the conviction and passion is hard to ignore- you not only immerse your mind into the song; support our hero and open your ears to his plight. Stepping to the mic. is Sanderson; following on from RKZ's smooth delivery, her delicious and ethereal tones instantly get under your skin. The sweet and alluring delivery is filled with romance, deceleration and meaning- each word is projected with such a soulfulness, it makes you sigh and smile. Our heroine sees light- every time her man touches her skin- mixing spiritual and the metaphysical together; the story develops and unfolds. The love that she is given is deep inside; it resonates and fulfills her. Throughout the track, there is a great blend of physical and emotional- words can be taken either way. That vibrant and sparkling sexual attraction shows its soul; the desire and need burst through- the restraint and honesty that radiates is just as burning. The heroine is in the midst of a gripping and intoxicating love; a sympatico and unbreakable bond- the gracefulness and beauty that is instilled into each line is phenomenal. Wanting to spend the night with her man- "Is that alright with you?"- togetherness and détente is being surveyed. With the electronics and beats twisting and distorting, a rush of energy and electricity is unfurled- that endless compositional flexibility ensures the track never rests or limits itself. Our heroine seems happy and deeply contended. Directing towards our hero, she is appreciative and thankful; taken somewhere "I never never thought I'd go." Past the one minute mark, you get a lot more insight into the story; greater meaning with regards the song's intentions- the words give up their true meaning and relevance. Silky and smooth of voice, Sanderson dominates your thoughts and attentions- she never overpowers or ululates; simply allowing her ignited and vibrant passion to shine through. Before you become too entranced in the song, our hero is back- teed up by a rushing beat, queries and questions return to the fold. Those deep and pressing lines come back; wanting to know how true and deep his sweetheart's love is, he wants to get inside her mind and thoughts. The infectious and flowing chorus sticks in your mind; compelled by the memorable and soulful vocal, you find yourself singing along with RKZ- knowing the words (from the first delivery) you are helpless to resist. Wondering whether his lover feels the rush, the song acts like a prayer or sermon- seeking answers from higher powers, the spiritual and quasi-religious nature of events keep coming around. With those defined and repeated questions (having made their mark), our heroine offers answers and insight. With a touch as soft as the moonlight that touches the ocean, she knows how devoted and committed (he is). A pure and unbreakable relationship, you feel as though our heroine would be broken- if her man walked away. Digging deeper than any sexual connection and componency, the way the love lifts her is the main take-away- it is much more important being emotionally nourished; having someone you have an indelible understanding with. RKZ unveils a gorgeously smooth and sweet vocal line; sparring with Sanderson, it drips with lust and meaning- matching the Soul greats, the delivery has honey, chocolate and spice in the mix. Having satisfied each other's emotional needs, there is a feeling that sexual and physical desires are coming back into play- that inner longing seeps through. After the chorus comes swinging back in, the intro.'s staggering sound returns- swollen and twilight electronics tease and conspire; echoed sonics define the song's key messages and emotions. Displaying as much overt passion as deep spiritualness, the track ends triumphantly. Having been enraptured and seduced by everything that has come before, it is hard to take it all in- Think Of Me's divine charms and spells overwhelm the mind. With RKZ already having established himself as a huge star-in-the-making, he unveils another staggering cut.
Before I offer congratulations to the two vocalists, it is worth summing up the song itself. Most tracks- that tie together R 'n' B, Soul and Hip-Hop- tend to have their thoughts trained towards the bedroom. When songs look at love and passion, the subjects tend to offer little but sweat and sex- there is scant consideration aimed at deeper and more meaningful avenues. When artists go to the other end of the spectrum- more philosophical areas are explored- the words and vocals do not hit home too hard; the songs come across as weak and unmemorable. Think Of Me is a song that dares to be different; goes that extra mile and represents love in its purest and more scintillating form. Documenting the deep and unending connection of two lovers, you are caught up by the mixture of purity and tremulous desire. The lyrics have a simple heart that means adds directness and urgency; original and intelligent enough to make your mind conspire and speculate. It is a rare example of what can be achieved when you go beyond commercial expectations and cliché realms- few acts take the time to address love in its most honest and mesmerising form. Handbook and Gifted The Great's assured and incredible production helps to bring the song fully to life. Not too cluttered or lo-fi, emphasis is placed on concision and atmosphere. Perfectly fusing spiraling and delirious electronics with static and driving beats, the producers take time to consider the vitality of atmosphere. Joining together elements of Hip-Hop, Trip-Hop, Soul, Pop and Rap, the composition is a full and intriguing thing. Hard and punchy notes trade with lush and delirious swathes; backwards electronics and stutters exchange to tangle the emotions. A striking and multicoloured blend, the composition is one of the most fascinating and stunning I have heard all year. Sanderson and RKZ work wonderfully together. Our heroine's voice is sensual and utterly seductive- individual and unexpected, its glorious and stunning sound gets straight into your heart. When speaking words of dedication and longing, you believe every word- you imagine a woman who is gripped by a wonderful and fulfilling love. Able to elicit a whisper and heady rush, Sanderson's range- both emotional and physical- adds a huge amount of conviction and weight to the track. RKZ injects his inimitable and distinct voice to proceedings. Presenting the chorus with gusto, authority and emotion, he is able to get inside your head as effectively as Sanderson. I hope the two work together a lot in the future. RKZ is sensational when alone, yet something new and unexpected is uncovered when joining with Sanderson- their voices seem perfectly matched for one another. Science X Soul has already uncovered a treat- in Still Oceans– and Think Of Me is another incredible and addictive track. Showcasing a range of emotions and stories, RKZ is restless and incapable of slowing. His songwriting range and talent put me in mind of Frank Ocean; he has a similarly evocative and gripping voice- I would not be shocked to see RKZ ascend to the same levels of appreciation in years to come. If you are looking for a song to lift the mood; take you somewhere unexpected; grip you without relenting, make sure you investigate Think Of Me– a sensational and phenomenal song.
Having featured RKZ twice in the last couple of weeks- on my blog- it is always terrific to hear his music. When I interviewed him, I asked whether music could help the mentally ill- whether its power can help to balm anxieties and offer genuine guidance. Confident that music possess medical and curative properties, RKZ seems like a man on a mission- someone determined to help as many people as possible; using music as a guiding light. Our hero is keen to promote the benefits of social media- how powerful and potent it can be when you want to share music and get your name out there. It is clear that charity commitments mean a hell of a lot to RKZ- he is going to continue to work with C.A.L.M. and do as much work (for them) as he can. Having had a busy and frantic last few years, you would forgive him if he wanted to slow down- take some time to relax and sit back. Keen to make as much music as possible; reach as many as he can, Think Of Me is synonymous with its passion, directness and quality- a typical slice of RKZ gold. With Shawn Sanderson's gorgeous and sensual vocals- aiding our hero's quest- there is another glimpse into the mindset of Science X Soul. Past works- including four mixtapes- have shown just what a force RKZ is; how fertile and mobile his creative mind is- the future is going to be very bright. Once the mixtape- and his album- are released, it will surely bring in a lot more fans; convert the uninitiated and unfamiliar- ensure there are performance requests emanating from all corners of the globe. On that note, it seems the Luton-born star could have a huge international career. It appears a residency in the U.S. is not out of the question- his music and personality would be eaten up and adored by the American public. There are plenty of musicians and acts there that would be keen to collaborate; enjoy the rewards of joining their music (with his)- definitely something to consider. I am going to try my best to see RKZ in the flesh; up close and personal in the live environment- see just how his music resonates with others. He is the sort of man who could aid and assist my own multi-disciplined music endeavours- as I aim to launch my business. With grand ideas of a music charity, website, bar and website in mind, I am keen to assist and help as many as possible- recruit musicians and artists to my cause. The problem with a lot of musicians is the lack of caring and outward consideration. They are not bad people; it seems that their own personal endeavours are more important than anything else- charity and benevolence tends to take a back seat. Musicians that do more and aim further are going to be the ones that will last- there will always be a place for them. RKZ is keeping busy and ensuring that his next year is going to be action-packed and focused. Given his workrate, I would not be surprised to see more releases and singles beckon forth- he is keen to collaborate with as many different people as possible. Before I conclude, I just want to mention the artist himself- just what he is providing. Think Of Me is as authoritative and memorable as Still Oceans: if the rest of Science X Soul is as striking, we may bear witness to 2014's most essential record. Having investigate previous RKZ mixtapes, I can pay testament to just how good and nuanced they are- the songs reveal new meanings as time progresses. With an album on the horizon, it seems that there is no stopping the young pioneer. Having been inspired to run a half-marathon (for Mind)- because of RKZ- he is an artist that compels you to do more; be better and open up your eyes. The music itself is that which can compel and rouse up-and-coming artists. From my own perspective, I have been provided much to think about; witnessed a new and scintillating voice come through. What the next few months hold is hard to say- in the run up to 2015, the 24-year-old is going to be covering a lot of ground; playing to a lot of people. For those of you who bemoan the inconsistency of the music industry- me included- make sure you take solace and heart from the great artists that do come through. Not only can they put you in a better frame of mind; they can give you a new lease on life- focus your thoughts towards more positive places. RKZ is someone who will not tire from self-improvement and the betterment of others- his music highlights his soulfulness and determination. With embers of Think Of Me still spiking my brain, I am reminded of some of our hero's words. On his track A Song To Drink Tea To, the following lines were delivered: "I'm hoping that this ocean of a view/Has me sitting next to you." Given the effects Think Of Me has (on the listener) these words can be applied readily here. Take the chance to seek out RKZ and his current movements- as well as his past. One of my goals for 2014- in addition to getting some cash together- is to go and see some of my favourite music review subjects. After falling in love with RKZ's special brand of song, I shall make the trip to come see him…
I'M sure I can find the money.
About the Author:
https://musicmusingsandsuch.wordpress.com/about/
_______________________________________________
Follow RKZ:
Official:
Facebook:
https://www.facebook.com/RKZMusic
Twitter:
SoundCloud:
BandCamp:
MySpace:
iTunes:
https://itunes.apple.com/gb/artist/rkz/id321513973
Last F.M.:
Vimeo:
VSCO:
Tumblr:
Instagram:
_________________________________________________
RKZ videos available via:
https://www.youtube.com/user/RKZUK
_________________________________________________
RKZ's music can be heard here:
https://www.facebook.com/RKZMusic/app_204974879526524
_______________________________________________
For all tour dates/gigs: