TRACK REVIEW:
The Tallest Tree
Boat
9.5/10.0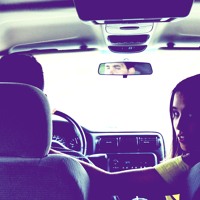 Boat is available from:
PRODUCED BY:
Dan Weston and The Tallest Tree
GENRES:
Independent-Rock, Indie-Folk, '60s Pop, Garage, Grunge
_______________________________________________________________
The blissful love story behind The Tallest Tree's incarnation is almost as uplifting as Boat: a track that is destined to find sunshine where there is rain. With so few musicians offering comparable redemptive music; this Mexican-Canadian husband-and-wife act should be in everyone's lives. Sit back and let it take you over…
____________________________________________________________________
A number of different thoughts entered my…
mind- when The Tallest Tree contacted me. Their debut single Boat has been garnering a wave of adulation- helping the proud oak sprout, flourish and bloom. I shall go into more depth- with regards the act themselves- yet have been inspired to divert my mind- somewhere pleasant and less stressful. Over the last few weeks, sleep and satisfaction have been elusive- music is attempting to fill the (massive) void that is present- an aural remedy that is only making small dents. A lot of my recent reviews have centered around energetic (but forceful) music- with harder and dangerous edges. Concluding that what is need- considering I am watching a lightning storm as I type- is something elliptical and sunshine-infused, the arrival of The Tallest Tree could not have been better timed- their incredible and glorious musical rush is enough to quell and soothe the most downtrodden souls. The duo have a charming and delightful back-story: they are a husband-and-wife duo who are building a reputation as one of the most impressive new acts around. That milieu and formation- married couple making music together- has been explored in a number of different acts- the likes of Fleetwood Mac have seen partnerships and relationships change; inspire songs and cause friction. It always seems like a risky avenue: if the love breaks down or is subverted; the music may suffer- causing entropy and break-up. The flip-side is relevant, mind: if the passion and sympatico- between the lovers- is strong and unbreakable, it can lead to something truly wonderful and enduring- as is the case of The Tallest Tree. Modern (British) acts like Knuckle, Royal Blood, Red Blood Shoes, and Huxtable build their reputation because of the close-knit bond of the duos involved- most of the music to be heard here revolves around Grunge, Indie and Alternative themes. With the exception of Red Blood Shoes, the aforementioned are male-only. In California, acts like Little Dove and The Open Feel provide boy-girl componency- they marry heavier and harder sounds with scenes of modern life and the realities of love. In all of these cases- all the musicians mentioned- the relationship involved is friendship- it is a collegial parabond that enforces their strength and direction. Having seen the likes of The White Stripes- the (former) husband-and-wife Detroit duo of Jack and Meg White- play so marvellously; create some of the best music of the last two decades- closer and more intuitive bonds can lead to terrific things. In the case of the Garage legends; it was various other factors which lead to the duo's end: Meg's anxiety; Jack perusing solo avenues etc. I have been thinking a great deal- with regards to what mandates the most effective and genuine music- what creates the finest and most unbreakable units: if you have a shared passion for music, as well as each other. It may be unrealistic to suggest that those in love make better sounds- the scene would be formulaic and rather unpredictable. The essence and passion that radiates from Boat is infectious and rare- it could only come from musicians with a natural and unimpeachable connection. There is still too much pernicious and unethical behaviour (and motive) in music: too many established and big-named acts are in it for the money- concerned with advertising, promotion and self-edification. The lure of the shiny dollar is seeing faceless and empty musicians put their image and voices on cheap and pointless technology; plastic and cheap appurtenances- the industry is slowly transforming into a stock exchange. Those that are dedicated to music itself- doing things honestly; unconcerned with the evils of money and selling-out- are the ones that are eliciting the biggest reactions- you can hear how much the art means to them. My featured artists are the embodiment of the rebellion: true musicians that want to create songs; connect with people and give as much as they can- completely devoid of the natural necessity to rattle their money tins. Before I expand, let me introduce them to you.
"We met a couple of years ago when Armando's band, The Oats, was playing in Canada.
And that's when Armando fell in love with Dawn.
Now Dawn and Armando are married.
This is starting to feel a little like a short story….
Every time Dawn came to visit Mexico City, we would write a new song…
We're not sure if the shell shock of getting torn apart at an airport will ever wear off. But now we are joined at the hip and we're getting to do what we love together. "The Tallest Tree is a band formed by Dawn from Dundas, ON and Armando from Mexico City. They met a couple of years ago when Armando's band, The Oats, was playing in Canada. Now Dawn and Armando are Married. This is starting to feel a little like a short story. Then Armando said "Let's have a band together" to what Dawn replied "And we'll call it The Tallest Tree". Every time Dawn came to visit Mexico City, they would write a new song. They both sing and write music that they love. They like simple, straight forward, grungy music with a hint of folk and garage. They have a simple philosophy of a do-it-yourself, use-what-you-have nature and simply enjoy doing every part of what they do. We believe the music business has gotten twisted and crooked and weird. There is wonderful music out there, but a big percentage of it isn't signed or promoted by the big guys. Support independent music. The Tallest Tree feels that people in a position to give should help people who aren't, and that's why a part of our merchandise sales goes to charity."
Independent music is seeing the hardest working people make impressions- having to do everything themselves, you have to admire the fortitude and determination. The Tallest Tree's band moniker is inspired by nature; its words look at evolution and growth- the same proponents and ethics that are synonymous with their drive and zeal. Determined to return music to grass-roots- do things yourself; connect with the public- they are shrugging off the seduction of commercialism and marketing- funneling a percentage of their profits to charity. A benevolent, considerate and warm-hearted duo, this is no cynical ploy or hoodwink: that efficaciousness and delirious urgency comes through in their music- they are as honest and open as anyone you could mention. After my last review- surveying Reverend Moon's album Coyote Gospels– I find myself back in Canada: with The Tallest Tree being based out of Dundas, Ontario, I am in familiar territory- I have seen many great acts emanate from here. The likes of Indie-Rock, Punk and Folk masters play here (Ontario); a wide and diverse swathe of musicians live- The Tallest Tree provide another chance to expound the virtues of one of Canada's most fertile musical avenues. Having a cross-pollinated, multicultural and mixed heritage, the duo espouse this diversity in their sounds and music- the divine and scintillating allure of Mexico City has seen the capital's flavours (and inspirational scenery) come into Boat. Before I delve into the duo themselves, I will bring up one point: uplifting and summery music. At the moment, there is a general lack of bonhomie and positivity coming through: too many bands and new acts tend to portray darker and more introverted sounds- they negate the vitality of vitality. In a harsh and unpredictable time, we all need something that puts us in a better frame of mind: takes our anxieties and woes away; subsumes our deepest and most ignoble thoughts- creating a paen of light and renewed energy. The Canadian-Mexican duo's sense of commonality and community is what stands them aside from (most of) their peers: their drive towards apportion and rationality is going to stand them in good stead- they are an act that should be embraced and supported. Having come from such storybook and filmic scenes- you can imagine a captivating Indie flick being made about their coming-together- they are making their first splashes into the waters of music- determined to make some serious waves indeed.
It is difficult to compare Boat with the duo's previous work- being their debut musical venture. The first signs are incredibly promising. Most new acts do not come through with anything that strong- at the very start- and seem nervous and reluctant- the hesitancy and restrain they show restricts ambition and any development. In a scene where competition is high; spaces in music are a at a premium- you have to make sure your first footsteps are as explosive as they can possibly be. The Tallest Tree make sure that their debut single contains all the hallmarks they will go on to cement: the mixture of Garage, Folk and Independent-Rock; the effusive and stunning vocals- tied around memorable and swirling compositions. As emphatic and tremendous as Boat is, the future sounds will show how the duo have evolved- that will be the true test of character. I do not feel The Tallest Tree have anything to worry about- you can hear potential from the very first notes (they proffer). It will be intriguing and interesting to see where they go from here- whether a new single or E.P. is going to come forth. In terms of comparable acts; often a three or four-track E.P. is unveiled: containing a range of ideas and sounds, they are all keen to showcase just what they have at their disposal- I suspect that The Tallest Tree will follow this course. Unlike most of their peers, the Canadian-based duo have some hidden and clear potential: if their debut single is this vibrant and catchy, then there is no stopping them- they have a flexibility and mobility that few others possess. Having a love for and authority in a number of different genres- as diverse as Grunge and Pop- eyes will look to see just how well they can unite them- if they produce an E.P. (in the coming year), just what are we going to see? It is clear that there will be progress and evolution: new themes and stories will explored; some fresh sounds injected into the mix- retaining that distinct and original sound. What would be great to see (from The Tallest Tree) is some two-hander love songs: something that documents their road to now; how the duo met- something that takes us into Mexico City- a succinct and delirious coda. Perhaps The Tallest Tree will delve deeper into sunny territory: unleash a sunny-as-hell smile that builds on Boat's charm- soundtracks beach parties and sun-drenched drive. Their first outing has some terrifically assured lyrics and vocals: I suspect that some firmer and more introspective numbers will come to play- with more impassioned grit and guts (to be seen). The most apt and appropriate thing I can do is to project outwards: see how The Tallest Tree compare with those around them. The vocal harmonies and driving determinism does not put me in mind of anyone else. I shall look at some influences and possible reference points (below), yet 2014 is not showcasing any comparable acts- no-one has quite the same mixture of qualities and sounds. The modern scene sees quite a few acts that play Grunge, Indie and Alternative- most of the tracks look at love and the problems faced in love. Enforced by traditional values and public demands, most of the songs do not differ or surprise too much- occasionally bands come along that will subvert expectation. When reviewing Bi:Lingual- a Rap-Rock band- their direct and original songs looked at reality TV, hollow fame and the waifishness of modern music. Similarly- when assessing Grunge band Allusondrugs- there was a clear sense of (a band) that followed no-one else- their songs stepped away from overly-trodden soils; planted seeds in new hectares; leaving their listening public satisfied and treated. The Tallest Tree have some pleasingly familiar undertones; they ensure that the music and composition is striking and unparalleled; the vocals have a true and different projection- their mandates and themes step aside from any common and undistinguished quarters- the results have led to a song that is potent as it is memorable. It is this potential and strength that is going to see them thrive in the future: when (and if) they do release an E.P., that will be one of the most sought-after and tantalising records of the year- it is worth keeping your eyes open to see how the intrepid and entrepreneurial duo progress.
As distinct and fresh as The Tallest Tree are, I can find a few bands- and acts- that may have influenced their sound. One of the most impressive names- when it comes to influences- is The Beatles. The Liverpool legends' gift for melody (and stunningly evocative Pop) sounds enforced their greatest albums. When listening to Boat, I was put in mind of two Beatles albums: Rubber Soul and Abbey Road. The former is my personal Beatles favourite- not many people share that view- because of the melodies and superb compositions. On that album, the four-piece did not sacrifice their ethics and background: establishing themselves as music's forerunners (by 1965), the guys did not compromise their Pop ethos- the songs across Rubber Soul retain their cores and hallmarks. The tightness, intelligence and artiness (that came across in the album) can be applied to The Tallest Tree (and Boat). The sophistication and artistic depth that ran rampant through the album's first half seems to have had a baring on the band. Listen to songs such as You Won't See Me, Think for Yourself and The Word– tracks 3,4 and 5- here is a trio of taut and catchy numbers. Cooing and atmospheric vocal harmonies are backed by incredibly deep and rich compositions- the lyrics mix harsh truths, dislocated love and pure affection. Joining adult themes with traditional- and young audience-targeted themes- The Tallest Tree make sure they appeal to all ages- bringing in mature listeners and younger alike. Expanding the instrumental and lyrical parameters (of the Indie and Rock genres), The Tallest Tree display a Beatle-esque sophistication and maturity. Pushing beyond purely romantic boundaries, Boat has some ambiguity and mystery to it- Rubber Soul's deeper and more curious moments have oblique cores. When their final album- to be recorded rather than released- Abbey Road came out, you could tell that the boys were having fun- following the turmoil that synonymised Let It Be's torturous recording process. Hard edges and vibrant guitar sounds- that came to the fore during their self-titled L.P.- made their way onto the disc. Abbey Road saw The Beatles indulge their passion for lovely phrasing and beautiful segues; mixing various themes into a complete whole- the album is a symphonic and united effort. The Tallest Tree have a similar passion for collage sounds and variations: Boat has various colours and distinct strands; coupled tightly and authoritatively, their gift for phrasing and melody sees a weight of light and conviction come through- possessing some semblance of the '60s legends. With similar lushness, depth and emasculate production; The Tallest Tree ensure their debut cut is as urgent and pressing as it can be- compelling the listener on multiple plains. Wistful sunniness came out in Here Comes the Sun; unity and direct messages in Come Together; recriminations and accusations in You Never Give Me Your Money– those stylistic shifts made the album such a phenomenal work. The Tallest Tree pack similarly disparate and diverse themes into their music: exploring various aspects of humanity and love, they show a restless and innovative spirit. As The Tallest Tree have Garage elements, one pertinent name (you can compare with them) is The White Stripes. Being a devoted fan- and mournful at their loss- of the U.S. (modern-day) legends- I can see that The Tallest Tree are fans as well. Jack White's spellbinding and emotive riffs made their early work such forceful records. White Blood Cells was the first true work of genius (for the band)- Elephant perhaps was their second. It was here that White fully seduced the critical minds; brought Blues and Garage elements into powerful and simple numbers. Introducing meditations on fame and love, the songs win you over with their honesty and sheer passion- the mixture of strength and sweetness is what makes The Tallest Tree so compelling. White- when writing White Blood Cells– ensured that every number had a very distinct sound; nothing sounded tired or overly-rehearsed: making the album fresh and timelessly classic. The Tallest Tree show some of the Detroit giants' ear for authoritative and ragged riffs; backs-against-the-wall percussion- with those delicate and sweet embers coming forth. Boat puts me in mind of tracks such as I Can't Wait, I Can Learn and Dead Leaves and the Dirty Ground: these Stripes gems married romantic and genuine middles with spiky and rushing compositions- the sparring of precise, cutting lyrics and passionate vocal turns can be seen in Boat. As The Tallest Tree instill some Grunge gravel and grumble, there are a couple of reference points: Pixies and Nirvana. The former comes out in Boat's more squalling and raptured moments. When the guitar bays for blood; allows itself to become more rampant and lustful- it put me in mind of the band's (Pixies) seminal work, Doolittle. The scintillation, drama and atmospherics that made Here Comes Your Man and Hey such standout cuts- I can hear suggestions of each within Boat. Minus the berserk histrionics and demented screaming, The Tallest Trees have skimmed that away- they instill that Pixies dust into their motifs; putting you in mind of the heyday (of one of the world's finest bands). When proceedings become determined and hypnotic; when the sounds and riffs crank up the heat, it reminds me of Nevermind-era Nirvana. Cobain- being one of the world's most underrated songwriters- was noted for his incredible range and intelligence: his songs could be honest and romantic; spiteful and direct; bizarre and disturbed. Boat mixes the bite and endless catchiness of Come As You Are; the swagger and louche tongue of Lounge Act– together with the vocal hypnotism of Polly and Something in the Way. Nevermind was lauded for its nuance and addictiveness: tunes you just hummed and sang all day long- The Tallest Tree have that same talent for infallibility. The deep textures, mood shifts and scintillation is the reformulation of Nirvana's stunning masterpiece. It will be interesting to see if The Tallest Tree indulge Grunge territory in future E.P.s and releases- crank up the amps and investigate typical and traditional Grunge themes. A few more names I can suggest step away from Grunge and Garage elements. The Magic Numbers came to mind- when assessing the vocal harmonies and elemental sway- of Boat. When the two female vocals blend in sweet unison, I catch glimmers of The Magic Numbers' debut album. Cuts like Long Legs and Love Me Like You capture you with their swells of vocal rushes; the insatiable charm echoes strongly- The Tallest Tree have so many more strengths. Building on The Magic Numbers' foundations, our heroes are more obstinate and deep- the vocals more authoritative and enforced. The Tallest Tree ensure memorable hooks and repeatability mandates their sound. Whilst Romeo Stodart's (The Magic Number's lead) voice seems reedy and feminine, Armando's assured and convincing delivery is much more concrete and fascinating- backed by ethereal and dexterous female tones. When Dawn and Marra let their gorgeous pipes blend together; you hear tones of The Magic Numbers' most compelling and urgent moments- the swelling grace and shimmering beauty can be extrapolated. The Tallest Tree have more balls and fashionable movements (than The Magic Numbers)- who were criticised for being too twee and middle-aged- and make sure their music is livelier and more enriching. Perhaps a more credible and sustained name- you can draw with the band- is Noah and the Whale. The lead vocals put me in mind of Charlie Fink. Having his voice somewhere across the Atlantic, some critics saw it as an acquired taste- having no real backing and contrasting tones. Armando's voice is more cinematic and atmospheric: it can ruminate and tenderise; it is a baritone possessed of vulnerability and fastidious longing- there are no twee and soporific moments to be found. When Noah and the Whale hit their stride- on The First Days of Spring– many found it a progressive leap forward: the band mixed openness and bleeding wounds with rich and lush sounds- the songs stepped away from insane chirpiness to provide something deeper and more enriching. The band dug into the soul and came up with a gem. The Tallest Tree are masters of mingling light and breezier oeuvre, with vulnerable moments (and signs of anger)- tying together the most potent aspects of Noah's eponymous sophomore disc. The final two names I am going to mention are Fleetwood Mac and The Auteurs. Perhaps a lesser influence, Fleetwood's Folk and Alternative beauty made albums such as Bare Tree such relevant early works. The first key work from the band, it saw earnest genius Spare Me a Little of Your Love so true and earnest- the conviction and low-key brilliance made that track lodge in your brain. When the group developed and launched (their masterpiece) Rumours, something incredible happened: among fractious and fighting scenes, the band managed to record a phenomenally cohesive and stunning album. The rhapsody of sarcasm and underhanded deception fused with eccentricity and diversity. It is an urgent record that leaps out of you; bowls you over with its style and panache- Boat has a similar (instant) appeal and force. That mix of anguish and cheerfulness gave Rumours such a fascinting core: it was not one-dimensional or predictable; tears and smile could be found in every song. Tracks looked at break-ups and tormented proffering- the band's two couples were undergoing infidelity transitions and huge fall-outs- shining like diamonds, nothing outstays its welcome- its instantly redemptive harmonies and staggering compositions make Rumours such a classic. Boat- and The Tallest Tree- instill all of these properties into their house: minus the squabbles and fragmentation, the music packs so much in; seamlessly parabonds emotion and spike with something more romantic and tender. When witnessing Boat's more ragged and low-down guitar swaggers, one song came to mind: Lenny Valentino. Taken from The Auteurs' career-best gem Now I'm a Cowboy, Luke Haines' distinct and sneering anthem really hits the mark- it is staggering in its immediacy. Filled with aplomb, feral intent and sexiness, that track- and album- seduced critics and fans- all bowled over by the movement and conviction (of the off-kilter and influence album). Boat sees some of Now I'm a Cowboy's determined riffs surface in its layers- you can hear a similar majesty. Those are a few names you can investigate- if you want to see where The Tallest Tree came from. It is always a good idea to separate expectation from reality: what you are provided with has far more distinction, personality and originality than most songs out there- possessing the slightest touches of other acts.
Beginning with some tense and disciplined guitar strings, the opening coda (to Boat)  is a powerful and forceful one- the duo want the song's urgency and sense of drive to resonate as soon as possible. Carrying a hypnotising and entrancing twang, it is backed up by enthusiastic and impassioned percussion; bass underpins it with a determined and vibrant punch. When our hero comes to the microphone, early words are delivered with a real sense of purpose and weight- his voice begins fairly structured before rushing and running through the words. The opening couplet sees the lines- "All this time for one decision/seems like an important mission"- leaving you wondering what is being referred to. Maybe ill-at-ease with his current life; anxious and displeased with his situation, the hero is determined to get away and find something new and more nourishing. The obliqueness and ambiguity finds the listener curious and teased: the duo know the real influence (of the lyrics); making the words open for interpretation and speculation. Looking at a journey (and imminent travel), the decision is being mulled over- whatever is backing this escape, our hero thinks that "this shit is just a waste of time." With some Charlie Fink-esque vocal intonation, the voice drops slightly on "waste of time"- that disaffectednenss and resignation comes through sharply. Whether our hero is keen to shed off the skin of his current endeavours; find something away from the chaos of life- I am not sure. It put me in mind of the romance of Armando and Dawn. Perhaps Armando is stuck at home- looking for romantic satisfaction and a new lease on life- he finds someone to take him away. The initial thread of the story looks at a heavy heart- some deep thinking is being done (and decisions weighed up). The song never loses its momentum and sway; with little room for breath and audio punctuation, the lines are strung together- stream-of-consciousness in their delivery- as though the lines need to come out as soon as possible. That urgent and breathless outpouring means the song gets inside of your brain: caught up in its agendas and aims, you are helpless to resist its determination. As the compositions becomes fuller- the static and twanging core remains; the mood lightens and expands- you get more pieces of the picture. The heroine arrives with her boat- the hero states that "I got paddles." With thoughts of transition and relocation (on his mind), the duo just need (that) "thing that rattles." Sensing this heroine represents something new and much-needed, you are mandated to become involved with the story development: almost able to picture the micro scenes and conversations, the adventurers make their way for new lands. In a sense, the lyrics act as metaphors: our hero's empty heart needs an engine and catalyst; his girl's mechanical rejuvenation and fuel is spurring him on- infusing his soul with meaning and new purpose. When the verse comes to its end- and the line "hope for something great that we can all live by" is presented- the first real signs of the backing vocals come in. Marra and Dawn project- in this interval- lower and calmed introversion; matching our hero's tired and overwhelmed bones, it takes the song to its most relaxed and calmest realms. The chorus signals rejuvenation and revitalisation: the vocal- from Armando- is more upbeat and inspired; you can detect a smile and galvanisation- that required spirit and helping hand is enforcing his passion and urgency. The backing vocals offer sweetness and heart-rending passion. Imbued with a catchiness and compulsive charm, the addictive mantra sees the trio unite in a chorus of "She's got to take me anyway"- when the vocals are blended, the song elicits its more electrifying and rousing moment. It is curious whether that particular line signals compromise- not able to leave him behind- or a shared desire to forge new beginnings- though you can hear the resilience and light come through in the song. The compositions makes sure that the listener taps their feet and nods their head. The percussion keeps a steely and punchy head on things: it makes sure the heartbeat keeps determined and solid; that drive and constant momentum never subsides- the song pushes forward and never loses its step. The bass's swinging and dancing strings keep the sense of occasion upbeat and firm- elliptical restitution, it perfectly segues the song into its next phase. The guitar has its soul in dimensions of Indie and Garage: stinging and vibrating; insistent and rampant, it is never too heavy-handed- it's textured and wonderfully evocative. When a microsecond riff- showing signs of Lenny Valentino (by The Auteurs)- it made me smile. The song throws in so many unexpected and fresh notes; it is not just a straight-ahead and aimless thing. Our hero thought that it would be boring "running on the beach this morning"; he found out that "shells, they come in plastic bags." The wordplay here is wonderful: those vivid and peculiar scenes come rushing to your mind- I got visions of a tourist shack selling bagged shells; offering the scenes of the beach- but in the comfort of indoors. Throughout, there is an element of cool detachment- in Armando's voice- that subsides exponentially; the distinct and pressing vocal delivery does not modulate or overemphasise (like Charlie Fink)- our hero is capable of nestling sensitivity and disconcertedness in single breaths. Mystery and byzantine curiosity comes to the fore (in subsequent lines). When speaking "I'm alright, you feeling jolly?"; the vocals from our hero have a determined and strong luster: there is little smile or tell; that sense of masculine pride means he never becomes entrenched in the sentiments- giving the words a sense of irony. Speaking to the heroine, he admits: "Tell me darling, that old story/I forgot, I guess it doesn't matter." Backed by wordless and entranced vocal offerings- from his sweet cohorts- that Noah and the Whale composite hits new heights- the band present their own inimitable version of events. When the chorus comes back around, you can not overlook the sense of fun and care-free regard. Released from the shackles of a previous anxiety, (the trio of voices) summon up sunshine and passion: the energy and youthfulness of the chorus makes the words that much more addictive- you will be signing along by this point in the song. At the 1:30 mark, there is a slight break. The rush subsides and things become a little more temporised. The percussion clammers, clatters and elicits (some subtle and primal beats); vocal coos and chorusing see ethereal and spectral haunt enter the fray- it is a beautiful and nerve-settling presentation. Building in that sense of atmosphere and repetition, the song presents a new line: "She got me good." The mountain peak of Boat, the full effect (of the heroine) has taken effect: With Dawn and Armando uniting in voice, they share the sentiment- their distinct tones perfectly mix and blend a myriad of different emotions. Our hero seems contended and satisfied- never succumbing to overt happiness, his pride and assuredeness comes through. Dawn's sweet and emotive calling is addicitvely effusive and uplifting- you are caught in the midst of another gravitational pull. With that percussion smashing- intermittently- and adding staunch and rigid clout, the bass keeps an undercurrent of energy going- not as emphatic as before, it has plenty of melody, identity and character. The guitar lines are stinging and vibrating (when elicited). The mood starts to build up and up. Assessing the precipice of relief and satisfaction, the vocal-instrument parabond shifts- to give way to a delirious and rampant guitar break-down. The inflamed and compelled axe unleashes a rapturous and defiant howl- containing some of Pixies Grungy wail, it is unexpected to say the lease. Whereas bass and percussion keep levelled and measured, the guitar contorts and transforms. Sunnier and jumping strings settle with howling and stoning execrations- mixing in Garage fuzz, Grunge beasts (and '60s Pop) into the same refrain. Before you become enthralled in the potency and conviction (of this coda), the chorus comes back into life- the sun is back out and the cheer is reinforced. Joining hand-claps and grinning smiles into the palette, the song mutates once more- the listener's head is taken back to previous realms; trying to take in what has come before. Unable to ignore and shake off the intuitive need to lift and please, the trio ensure that the final moments are as compulsive and catchy (as the first). Marra and Dawn provide vocals: blending together the one moment; working in a round-robin the next. Our hero seems content and relaxed at least: less nervy than the initial moments, it seems that has obtained some form of relief and escape. The ambiguity and oblique lyrical style means that the story could have a parallel- something less satisfactory and storybook may be projected. It is that sense of mystery- tied with the band's enthused and incredible delivery- that gives the song such a depth and multi-layered appeal. The Tallest Tree know the true inspiration behind Boat: I like to think of it as a moment from the husband and wife- perhaps the moment they met and the way they bonded; that alacrity and passion- that resonates- is infectious and endlessly fascinating. As the song comes to the end, you still have moments and lines circulating and prodding; vocal melodies and blends obsessing the mind- embers of bygone scenes replaying in the front of your mind.
Boat is the type of song that does not come around that often. An impressive and emphatic debut cut, The Tallest Tree are going to be a band to hold closely. A lot of music is so po-faced and serious- it is nice that something with a lot of grace and smile comes along. Never overly-cheery nor needlessly depressive, it strikes a perfect balance: the contradictions and emotional blends are what give the song a nuanced feel; you are compelled to dig deep into the lyrics- discovering what they refer to and what lies behind them. The tight performance gives Boat a clear solidity and authority: every note and vocal proffering is assured and filled with conviction- the trio never suffer fatigue throughout. Marra Koren provides some captivating and incredible support- especially on vocals- mixing splendidly with Dawn. Adding extra depth and beauty to the song, her voice is an essential contribution- increasing the level of evocativeness and sensuality, it gives the track some terrific backing. Dawn's vocals are compulsive and memorable. Able to provide something sweet and soothing; go to strong and powerful, you cannot imagine Boat without her voice- it elevates the words and gives moments ethereal and tender bolstering. Armando's captivating lead beautifully keeps the song fertile and engrossing. His sonorous tones give depth and meaning to the words; even when the track calls for some aloofness, he ensures that the listener is still hooked- able to inject emotion and interest in all of his thoughts. I have mentioned Noah and the Whale's lead a few times: there are definite flecks of Fink's enthralling and unique voice- with Armando, it is less forced and much more natural. Most singers over-project and over-sing songs; many more do not provide emotional resonance or anything truly convincing. Armando's distinct vocal is one that has great flexibility and depth. It can portray so many emotions and sights and will be fascinating to see what it is capable of in future records. When he combines with Dawn, you capture the closeness of their relationship- that mutual understanding and bond comes through emphatically. The sound they rustle up is a fantastic and multifarious blend- it means that the public will want to hear a lot more. It is not just the vocals that stand-out, mind- the lyrics are distinct and worthy of close investigation. Too many songwriters present words that are over-simplified and cliché; a clan of songwriters too highfalutin and intellectual- both camps push listeners away to an extent. Boat has some simplicity and directness- it does things with a great ear for imagery and economy of language. Employing few different lines, an incredible amount of curiosity and scenic projection is summoned. Thanks to determined and incredible performances, each word has your mind racing- you never have a chance to switch off or become bored. When a one-line repetition is unveiled, The Tallest Tree show how impressively they can burrow a single thought (into your brain). Compositional regard is not a scant consideration- each aspect and elements adds a huge amount to the track. The percussion is austere and focused- when the song needs some levelled and tight sounds- and can shift to something more inflamed and direct. Adding plenty of kick and lust, the mixture of pleasantly upbeat (and springing) beats raises the one moment; towards the song's final moments, you hear embers of grittier and more snarling influences- shades of Grunge and Garage come forth. Like the vocals, it will be great to see how this develops across future releases. The bass keeps everything in-check and solid: not allowing the song to become overly-energised and unfocused, it is lyrical and simple; snaking and elegant- infusing vibrant and sun-kissed melody when the song calls for it. Making sure the song is tight and focused- in spite of the shifts and moods offered- it is a fantastic and assured performance (that is by no means left in the background). The solid and honest production is quite polished and fresh- it is not too gleaming, however. The guitar notes give Boat a driving motion: in the early moments, the sound is sparse but enticing- there is a consistent energy that does not lose its head or break (from its own sense of determination). When the solo comes up, the guitar opens and swaggers- an unexpected jolt, it is a rushing and awe-struck beauty. When you put all of this together, you get a perfect blend: every part of the song is perfectly fused to elicit the biggest sense of occasion and emotion. With codas and lines (you will be singing forever), not one listener is immune to its charms and power.
The Tallest Tree are one of the most genuine and warm acts you are likely to hear- instilled with such a passion for music and people; few other musicians deserve acclaim more. They have no ill-driven motives and ideals: profitability and market share is at the back of their mind; at the precipice is the desire to connect with fans and new listeners- ensure their music resonates as strongly as humanely possible. Boat is a staggeringly emotive and beautiful song that is the bottled perfume of summer itself: soothing and sensual flavour notes mix with multifarious lights; rawer and more urgent edges provide oomph and passion- it is a creation to overwhelm, inspire and motivate. Being embryonic and newly-bred, it is always hard to see- in the case of most acts- where they are headed- you know The Tallest Tree are going to make music for as long as they can. A compendium of spirited beauty, the Dundas duo are a name that are on a lot of lips: they have received airplay in Manchester; been recipients of multiple (glowing reviews)- building a reputation in the U.K. and North America. It cannot be too long until this wave of momentum parlay into European, Australian and Asian acclaim- you wonder who can resist the allure and draw of such powerful (and evocative) music. I hope that The Tallest Tree have thoughts of an E.P.: it would be great to see the expansion and augmentation of their talents and sound exposed to some more luster and wonder. The rest of this year is going to see the duo perform gigs; interview and promote Boat– look to the future and what is holds. Capable of creating hypoxia and awed admiration; few other artists can evoke that same sort of reaction- it is clear The Tallest Tree are going to be growing and expanding in a very short time. No sooner have I absorbed (fully) the mesmerising and unshakable wonders of Reverend Moon- and his Dylan-esque parables of religion and dreams- than another Canadian treasure comes into view- you wonder just what sort of magical elixirs are put into the water there! As the thunder and lightning pervades- like a stroppy infant wanting food- I have been compelled to spin and let Boat absorb into my subconscious: a startling and fresh mission statement from one of the music world's most intriguing and impassioned new acts. Before I let you all be, it would be incongruous to ignore one pressing subject: independent music and the most worthy acts. The Tallest Tree have gone to a lot of effort to ensure they get their name out there. Their official website is eye-catching and vibrant; informative and easy to navigate- they ensure that new listeners are treated to all the information and links (they demand). Our duo make sure that their music is as effective as possible. Mingling Garage charge and energy with simpler Folk beauty and restraint, they hustle the senses- put you in mind of some terrific legends whilst projecting an air of distinction and clear personality. The closeness of Armando and Dawn is what makes the duo such a phenomenal proposition- the love they have for one another is as solid and determined as their music. For those seeking out something different; challenging and unexpected; new and enlivening- check out this wonderful double act. Boat is the sound of musicians who want to…
MAKE your day that much better.
About the Author:
https://musicmusingsandsuch.wordpress.com/about/
___________________________________________
Follow The Tallest Tree:
 Official:
Facebook:
https://www.facebook.com/thetallesttreeband
Twitter:
https://twitter.com/thetallesttree0
SoundCloud:
https://soundcloud.com/thetallesttreeband
YouTube:
http://www.youtube.com/channel/UCQI43NsDoPXL2giGMKpxcCA
______________________________________________
Gig dates available via:
http://www.thetallesttree.ca/#!shows/c1f1g
_________________________________________________________
The Tallest Tree's music is accessible at:
http://www.thetallesttree.ca/#!music-/cobn