TRACK REVIEW:
Ellie Rose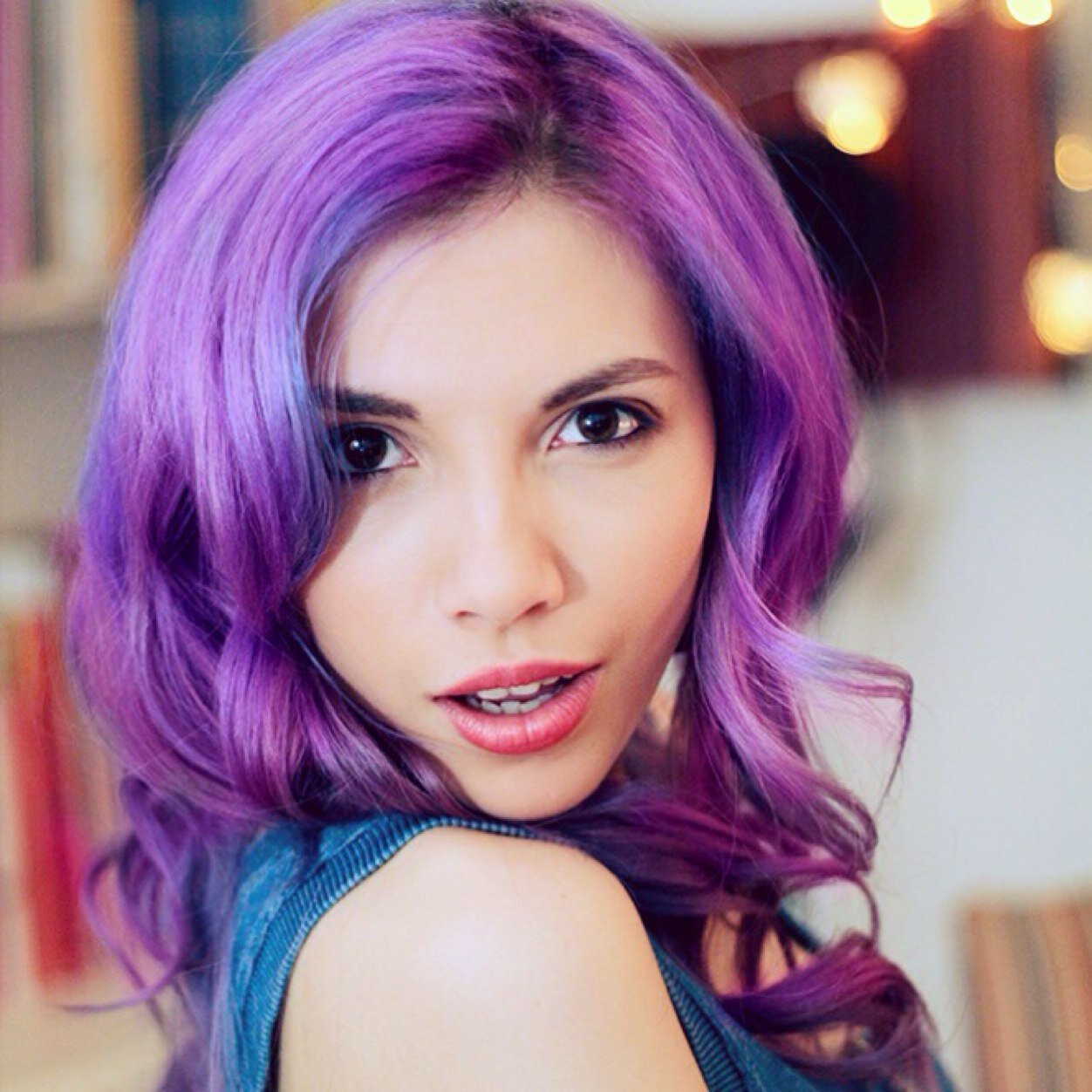 Speed Bump
9.2/10.0
Speed Bump is available from:
https://soundcloud.com/ellierosemusic/speed-bump
The E.P., Speed Bump/Memory Foam is available at:
https://itunes.apple.com/gb/album/speed-bump-memory-foam-ep/id664557668?ign-mpt=uo%3D4
_____________________________________________________________________
A mulberry-haired artist whom loves lyrics "to the point of deliberating over them for weeks on end"; a young star that claims "people struggle to take (me) seriously", should have no fear: her brand of violet song is just what the music world needs.
_____________________________________________________________________
IT appears that when it comes to the predictable nature of music, it is, well…
… not so predictable. I have probably counted eggs before they have hatched. The solo realm is one that I have investigated widely over the past few weeks. From my favourite pink-haired Yorkshire girl Jen Armstrong, through to Elena Ramona and Chess, I have been provided ample healthy stock. In fact, the last few months- especially so- has given me a lot of food for thought. I have mentioned this point in these pages before, so allow me to carry on. Last year, it seemed that there was a surfeit of genuine ambition and pioneering to be found amongst new music, and I ended 2013 somewhat cold. Sure, I witnessed many great acts ply their trade and amaze me, yet on reflection, it seems that the great and bold were a sublimated minority. The band market is always going to be one of the most dependable markets. The music made by bands is what I grew up on, and the likes of The Beatles, through to Blur; along to Queens of the Stone Age- rank amongst my all-time favourite acts. There is an alacrity and ease with which bands go about doing things, which is not easily extrapolated by the solo market. The band has relatively few pressures and no real campaign burdens. Their manifestos are built around shared responsibility and remuneration, and as such, they have less stress and anxiety on their shoulders- their music reflects this. Consequently, it is the solo artists whom I admire the most, as they have to do all the heavy lifting by themselves. It is not enough to hide behind a drum kit or a guitar and allow the front man/woman to do the talking; to cower in the shadows and let your comrades make the noise: solo artists have nowhere to hide. It is brave going out into music sans teammates, and I often feel an additional sorrow when a lone star gets buried amidst the weight of expectation and fickle forces. Too many good and genuine artists are passed over and given short shrift- pure because of the sheer amount of participants on the scene. My tangential theory comes back around to my focal point: solo acts need our attention. Tomorrow I will focus upon a rather special talent: Jeff Buckley. To me, he represented what a solo act should consist of: a great and earnest ambition; huge and loveable personality, as well as an abundance of quality and consistency. Subsequently, most of my  and talent-seeking has been born from these components. It may be a tall order, yet- in a business that offers rewards to those whom are deserving- the motivation is all there. I have encountered too many dour and faceless sole stars, whom seem content to be as introverted and closed-off as possible. Embracing and capturing attention is important, and the most effective way of doing this, is with a multi-part assault. I feel that this year (as well as future ones) will see a break away from the predominance of mainstream music- and towards new music. With music sites popping up all over the place, it is easier now (more than ever) for a new-born artist to get their sounds heard. The discerning listener has more choice and availability than at any the time, and has tough choices to make. The reason I hone in on great solo talents such as Armstrong, Nina Schofield, and Chess, is because they have the whole package. They can connect with fans and allow them access into their development; they share their progress and updates- allowing fans to become part of the creative process. As much as anything, there is an undeniable sense of quality at work. Big and smiling personalities come out to play; music is available constantly (new and past); vlogs and blogs are published frequently, and the quality and consistency of their music is prolific. I am not entirely sure what the face of music will look like this time next year, but I hope that great new acts (many of whom I have featured) will get their just rewards. Our lone artists are those whom will need- and deserve- the biggest focus, so it is paramount that diffuse attention spans are rotated towards their harbours. Before I eloquently tango towards the subject of my featured artist, I will raise another (crucial) point. Exposure and promulgation is tantamount, with regards to ensuring a public foothold. One of my major gripes has revolved around the nature of promotion and social media attention. The solo stars I have mentioned earn their stripes and win consideration, because they ensure that their name and banner is seen as far and wide as possible. In this age, there is no real excuse to negate the necessity of self-promotion. I have seen too many new acts that have a Facebook or Twitter account- yet do not have a personal website or accounts on YouTube or SoundCloud. With the mass rise in new music coming through, it is near-impossible to be found (let alone elevated) if your portfolio is sparse and one-dimensional. You do not have to go overboard, but a well-considered personal site; smattering of sounds amongst the music-sharing platforms; tied in to the usual social media channels, and you have the necessary ingredients that the music-hungry public craves and desire. If you (the solo artist) get these entire bullet points (personality, music, media visibility) honed and cemented, then the rewards are bountiful and evergreen. The best examples (from the solo market) I have witnessed have managed to achieve all of this, as well as provide that extra something. For the female half, there may be an underlying seductiveness and sex appeal; married with an intransigent ambition and determination. For the men there is a charm and everyman quality; as well as a load of chutzpah and mystique. It may seem- on the face of all I have said- that being recognised, proffered and celebrated is Herculean and unassailable; yet I have seen several whom live up to expectations and deserving of mass appeal and consideration. Today I have come across an act whom will be much in-demand over the coming years…
When trying to assess and introduce our heroine, Ellie Rose, perhaps we should let her begin proceedings: "I'm not complicated. Which is not to say I'm simple either. I'm not a hopeless romantic, just completely fearless and sometimes a little naïve, oh and I'm told that I play guitar like a boy… Most of the time people struggle to take me seriously. Perhaps because I have BRIGHT purple hair. I write quotes everywhere, bop around London, England, so if you're ever in town you'll probably see me falling over my own feet in the street… I adore lyrics to the point of deliberating over them for weeks on end, I think it's important to say what you mean, and mean what you say. I get really fixated on things, boys, foods, pretty much anything – that's the way I became a musician, one day I picked up a guitar and I've been addicted ever since". As we speak, Ellie Rose is preparing for upcoming gigs, that will see her taking her music to new audiences. Last year, the E.P., Speed Bump/Memory Foam was released- a quartet of tracks highlighting our heroine's range, ambitions and talent. The love and affection for lyrics and 'getting the words just right' were evident within the scenes and evocations the E.P. offered forth. It was an impressive work that- nearly 10 months after its release- is still receiving effusive praise and regard. When The Flux came to review the collection, they summarised it thus: "A four track EP which showcases her great vocals and acoustic sound, this record is a feel good piece and one that will get you singing along almost instantly… When we saw her set at Dot to Dot, she had presence, talent, beauty and personality and the debut EP showcases all of those qualities. A good listen indeed and a young artist who has a promising career ahead of her". There is no hyperbole or over-exaggeration on offer: it (the review) is a concise distillation of what makes Ellie Rose so memorable. I initially came across her only a few weeks ago, yet have been intrigued and compelled since. There seems to be multiple sides and contours to our heroine. When you investigate the Twitter feed of our star, there is a mixture of wit and wisdom to be found. A down-to-earth humility and humorous façade spars with open honesty and earnestness. It is very much a personable and relatable account of a young woman witnessing life in all its many forms. Her website is filled with colour and stunning designs; girlish glee and cartoon imagery; modest and image-setting biographical offerings. When you consider Ellie Rose The Songwriter, perhaps a more serious side comes to the fore. The jovial and uplifting elements of her personality are imbued within the music, yet there is a great degree of thoughtfulness, emotion as well as concise storytelling. Songs such as Mask offer some striking insights: "Mother to your right/Clenched her fists up tight/They said things she didn't want to hear"; "Mask on/You're so high strung/That you think you can take on the world/Nobody gets you but your mask doesn't let them through"; "But don't worry cause you're gonna get out soon baby". A passionate and consistent vein of stirring vignettes, runs through Ellie Rose's music. Aside from her E.P., tracks such as Sell By Date look at the heartaches of love ("There are so many arrows in my heart/And every time it's beats/They puncture my lungs/I can't breathe/So I'm just lying/And now I'm crying"); Crayons mixes childhood images and metaphors with honest admissions ("I can get creative/Getting frustrated/I can be quirky/Whatever works for me/I can be boring, a little annoying…"). It seems that our heroine spends a lot of time honing and moulding her work. Perhaps falling over her feet and distracted clumsiness is conducive to prosperous outpourings. It is not just the songbooks themselves which catch the eye- and stick in the mind. Ellie Rose's voice match her words. When a song calls for some direct and straight-talking, it is focused and potent; when sweetness and sensitivity are evident, the vocal performance contains these elements. With regards to influences- both in terms of song writing and vocals- our heroine is a little more secretive. It is clear that the likes of The Beatles have influenced her song writing style, but Ellie Rose would rather the music do the talking- and allow you to draw your own conclusions. Since 2007, no less than 170 gigs have been completed, which have seen our heroine venture to all corners of the U.K. I am sure that before too long, the likes of the U.S., Australia and Europe will demand her presence- her music has a sound that could easily transfer to these parts, and be met with huge demand. When looking towards the future, our heroine sees it in these terms "I'm not worried about the future and, unless there's a Zombie Apocalypse, I'll be happy as long as I get to make music". World domination by the undead is an unlikely predicament, yet a busy music calendar is a very realistic one. When I sat down to examine Ellie Rose's E.P., I was torn which song to review. Each track has its own life and appeal, yet I was most struck with- in my mind- the standout cut: Speed Bump.
There is no room to reflect or wonder (within the first few seconds). Ellie Rose's vocal is straight in imploring: "I need to get myself together/Because I'm falling behind". The vocal itself is quite relaxed and breezy- without being too matter-of-fact. Backed by a springing and elliptical acoustic guitar line, the track's embryonic moments are compelling- the vocal is syncopated and measured at the same time.  Our heroine has a certain kick in her step, yet there seems to be some dislocation in her life ("I'm hoping for some better weather/I could do with some sunshine in my life); friends in her life have been going through some tough times; our heroine (is) "just hoping they'll survive". The initial moments of the sun have a great mixture of sunshine optimism as well as reflective thought. The vocal performance ensures that (the less-than-sunshine) lyrics are imprinted in your thoughts. Our heroine's vocal at once rises to a sweet high; before unfurling a breathy and romantic parable. The mood and pace shifts and changes- giving the song a constant energy. Ellie Rose draws in some personal biography as well as some sage advice: "We're writing out our favourite lyrics/On our arms to pass the time/Don't you know the charmers are the dangerous ones?/Don't you know?" In spite of life throwing up some obstacles ("It's all a learning curve/And I'm going round the bend/And I have learnt/All good things have to end"), there does not seem to be defeat or capitulation in our heroine's mind. Most songwriters (when writing about similar subjects) would inject overt anger or mordent overtones; yet Ellie Rose seems more defiant- in spite of everything. Towards the 1:00 marker, it seems that ghosts are being laid to rest; demons exorcized. Whether she is speaking to a former friend or a no-good sweetheart, I am unsure, but she has some choice words: "And then you stabbed me in the back/And I'm hoping that you know/You were just a speed bump". The way in which imagery and metaphors are employed are effective indeed- the song's title is particularly evocative.  The recriminations and aftershocks have done their work; our heroine unsure how to readjust ("I'm bitter like a Monday morning/Because I don't know how else to be")- whomever is the anonymous culprit has left some scars for sure. By the 1:15 stage, our heroine multi-tracks her vocals; providing augmentation and additional force. It is the juxtaposition of swaying and beautiful vocals; balanced against painful recollections, which ensures that Speed Bump keeps you engaged and wondering- whilst always rooting for our heroine. As our tale progresses, we are- once again- perhaps given a glimpse into our subject's personality (and approachability): "And I am really fascinated/By the people I pass on the street/And they are just human…". Although she is wandering the streets, and trying to reflect, there is an underlying anxiety and fear ("They shouldn't make me nervous but they do"). There is always a sense of sympathy and empathy (that one has for our heroine); it appears a lot of unwarranted hurt has been caused; this is distilled in a rather heartfelt message:  "One day I hope you realise/You hurt the one girl who could never hurt you". I detected a little U.S. influence in Ellie Rose's vocal; perhaps also some elements of Eliza Doolittle and early-career Lily Allen- there is a comparable mixture of effusive mood and slice-of-life tableaux. After the chorus is reintroduced, our heroine is- once again- trying to put things back together: "And now I'm picking up the pieces/Like an end of the film cliché/And everyone is thinking/I'm a breathing catastrophe". There is never any sense of a teenager being a teenager- i.e. having a bit of a strop on. There is an abiding sense of a woman having suffered setbacks and roadblock- dealing with it in the most mature way possible. With delicate and subtle piano plinks; backed with some wordless backing vocals, the lyrics are instilled with charm and life (and almost a lullaby quality): most contemporaries (of her age) would regress to infantile and child-like stomping. As the track enters its autumn stages, our heroine is in more philosophical and optimistic mood: "And I am almost sinking/But I know that it won't last/And I have always wondered/Why do we sugar coat the past?". As you become enraptured within the vocal line (and accompanying composition), you get the sense that the subject of Ellie Rose's discourse, may be directed towards a former beau; someone whom was a snake in the grass; a cad, well… a bit of a bastard to be honest ('cause you were just a charmer and a dangerous one/Weren't you?/It's all a learning curve and you were dangerous and shameless/All of the way"). By the track's closing moments, there is a slight air of resignation and shoulder drop, as our heroine states: "I can no longer trust you or anybody". The energy and song's relentless efficacy continues unabated, hiding heartbroken sentiments ("…and you didn't care/And you still don't/And you never wanted me/And you probably won't… "). Into the last moments, we have witnessed a lot of change and outpouring from our heroine; she has traversed a great deal of emotional ground, trying to make sense of her lot. The song's final sentiment mirror's its opening("I've got to get myself together"); and we are left wondering how things will work out- and whether Ellie Rose's anonymous target ever gets their just deserts.
There has been enough offered, which suggests Ellie Rose will be making waves for many-a-year. I have hinted at the competitiveness and hustle that is present within the solo market (and music as a whole); so it is no faint praise to our heroine. Her music may not- as yet- be overly-familiar to many, and her songs may take a little while to bed in and reveal their charms. She is a gorgeous and striking musician whom is determined to get her name and music spread to as many people as possible- her ambition cannot be faulted. I have hears too many bland acoustic solo acts, as well as those whom favour the darker end of the colour spectrum. Ellie Rose is someone whom is instilled with a natural intelligence and poeticness; reflected in the music she makes. Our heroine has a bright and cheery exterior; she has a warmth and is a spritely extrovert, as well as a sense of demure. Her sounds are ready-made for the modern market. They contain upbeat redemptive mandates, and cutting bite and insightfulness. It is perhaps the range that Ellie Rose offers up, that is so impressive. On her Speed Bump/Memory Foam E.P., a hell of a lot of ground is covered. Songs that reflect on hard life lessons and inner city paranoia mingle alongside codas advising of change and strength; "Bright lights/A smell that bites and everybody's rushing". If you are more familiarised with heavier motions- such as me- or classic '60s elements, then I advise bravery. There is nothing cloying, saccharine or infantile about our young artist's mandates- she has a maturity and rare intelligence that one would not expect. Ordinarily, young stars tend to be as little naïve or immature. Their music and outer projection comes across as- with a few exceptions- juvenile. Ellie Rose has a wise and mature head that means she connects with young audiences as well as all other sectors. There is a certain vibrancy and eye-catching schematic to Ellie Rose's website and distribution, and is a facet that will reap dividends. On her official site, all the information one needs is laid out. Her designs and presentation is effective and impressive- the new fan has easy access to all of her work and biography. Ellie Rose has ensured that her music is available readily and in multiple locations; meaning that it is a lot easier to come across her music. I have been impressed by our heroine's songs and music- in its fledgling stages- and there are suggestions that a long career is in order. Ellie Rose has an affiliation and affection for lyrics, and the concision and nuance of her words will remain in your mind. Her voice is strong and powerful; as well as sweet and coquettish- there is a noticeable emotional range as well. Ellie Rose can go from an entranced coo to an empowered rise within notes; seamlessly unveiling a myriad of scenes of movements. I have sought out or her E.P. and investigated its progeny; I find myself re-visiting and listening to the tracks on offer. Her music may not be able to convert Metal Heads and Grunge aficionados, yet there is the potential to win votes from Rock and Indie lovers; as well as her existing fan base. You cannot help but to admit that our heroine represents a needed breath of fresh air. Too few are too down-hearted and serious: the thrill and difference of music is often lost because of this. This year has started out quite triumphantly with consideration to new music. I have heard some great band music; terrific international flair- as well as a host of solo wonder. I am in desperate need of shaking up my routines and music rotation; it is a nice surprise when acts arrive that provides a viable and pleasant alternative. The benefits inherent in music are multiple, and the best way to attain a full sense of satisfaction is to seek out as much diverse and interesting music as possible. It will be noteworthy to see where our heroine goes next, and whether an L.P. will be on her mind. Her recent touring schedule suggests that there is a need amongst the public to hear her music, so there will be a lot to mull over (for Ellie Rose). There is resurgence and- as of now- dominance in the solo theatre from female acts- they seem best adept at tapping into what consumers want at the moment. Our heroine should be proud of what she has achieved so far- and how she has gone about doing it. Her mission statement suggests a young woman on the precipice of a breakthrough, and she is filling a void few are talking note of. There is introspection and tenderness within her motifs, yet the abiding sensation of redemptivness is something much-needed. Tomorrow, I am spending much of the day looking back at an idol of mine- Jeff Buckley- and although I will be exploring some brilliant music from the late legend, there will be sadness and reflection. It is good that I have something to smile about today; and would advise people to seek out Ellie Rose's uplifting music. If new music continues to produce such range, consistency and fortitude, then it is quite clear….
MANY inspired (wannabe) musicians will be compelled to make their first moves…
____________________________________________________________________
Follow Ellie Rose
Official
Twitter
https://twitter.com/ellierosemusic
Facebook
https://www.facebook.com/theellierose
YouTube
https://www.youtube.com/user/ellierosemusic
SoundCloud
https://soundcloud.com/ellierosemusic
Tour Dates